Philstar Home
|
The Philippine Star
|
Pilipino Star Ngayon
|
The Freeman
|
Pang-Masa
|
Banat
|
Interaksyon
Recommended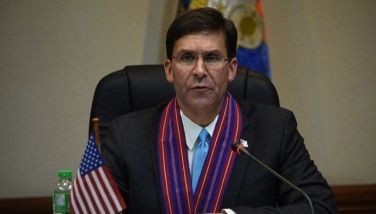 Washington's top defense official urged claimant states in the South China Sea, including the Philippines, to assert sovereign rights in the disputed waterway.
16 hours ago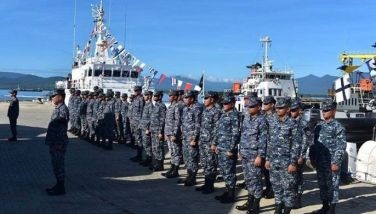 The Philippine Coast Guard sent off crew members of two multi-role response vessels that will patrol the country's territorial waters.
1 day ago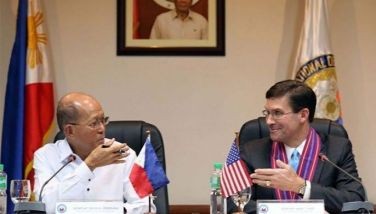 The South China Sea dispute and counter-terror efforts were among the topics discussed during Defense Secretary Delfin Lorenzana's meeting with his US counterpart Tuesday.
1 day ago
EZ2/LVM - 29 12
SUERTRES - 4 3 8
4 digits - 4 0 4 3
6/45 Mega Lotto - 27 23 3 43 2 40
P8,910,000.00
Grand Lotto - 12 52 11 20 45 8
P29,700,000.00
Forex
February 12, 2018
- 12:00 am
1$ : P51.66