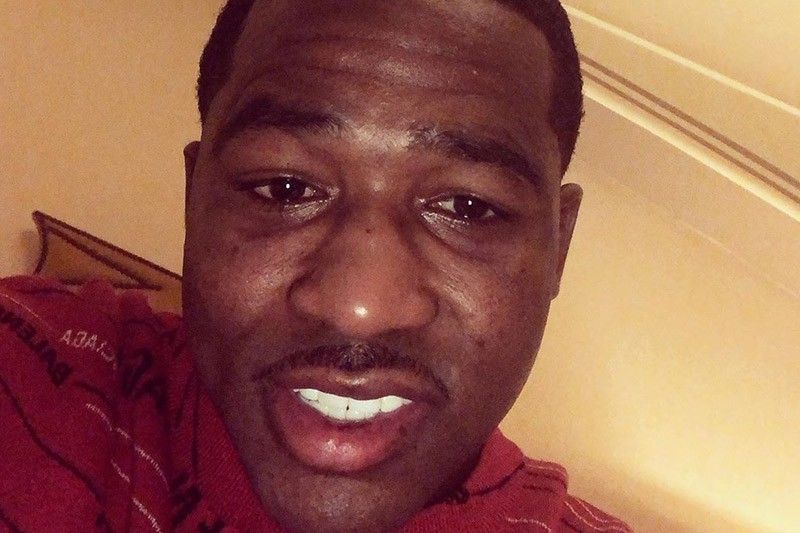 Adrien Broner shows off his clean face after losing to Manny Pacquiao via unanimous decision last Jan. 19, 2019 (Jan. 20, 2019 Manila Time) in Las Vegas, Nevada.
Photo from Broner's instagram
Broner brags about 'clean' face after Pacquiao bout
LOS ANGELES — Adrien Broner remained to be in high spirits despite losing to Manny Pacquiao in their WBA welterweight title clash Saturday in Las Vegas (Sunday, Manila time).
The 29-year-old boxer took to Instagram and posted a picture of himself, his face almost free from marks and bruises unlike many before him who took on Pacquiao.
"I fought @mannypacquiao tonight..... do it look like I took punishment[?] #GoodFightBra," Broner wrote in the caption.
Not bad for someone who just went 12 rounds with a volume-puncher like Pacquiao.
Broner's clean face, however, isn't a reflection of what transpired at the MGM Grand Garden Arena, wherein he got routed by Pacquiao.
Based on punch statistics, Broner absorbed a total of 112 punches from Pacquiao, including 82 power shots. He was often on the receiving end of the Filipino icon's signature left straight to the face.
He was on survival mode twice in the fight — in the seventh and ninth rounds — each happening after Pacquiao forced him to either the ropes or the corner and pummeled him with flurries.
Broner took all the punishment while landing a measly 50 punches the entire fight.
Despite all this, he protested the result, insisting he did well enough to win.
"I controlled the fight, he was missing. I hit him clean more times," the brash boxer from Cincinnati said atop the ring right after the fight, to load boos from the largely pro-Pacquiao bout.
Maybe it's all for show, maybe it's not. Broner, it turns out, was quick to move on.
"I feel great. It's time to cash them checks," said Broner, who earned a cool $2.5 million along with a portion of the fight's profits.
In pocketing that amount of cash while getting away unscathed, Broner has enough reason to brag.