Filipino gamers miss chance to qualify for NBA 2K League draft
November 20, 2023 | 4:11pm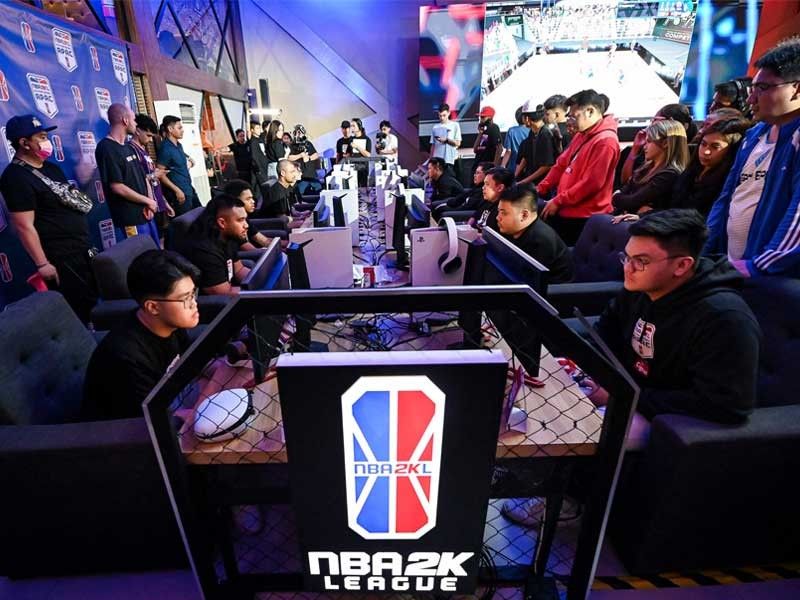 MANILA, Philippines – Four Filipino teams fell short of the NBA 2K League Asia-Pacific Invitational, missing the chance of a lifetime — being eligible for the 2024 NBA 2K League draft in January next year.
Eight teams from Australia, New Zealand, China, Indonesia and the Philippines competed in two days of intense NBA 2K League action at the High Grounds Cafe in Quezon City.
The first day saw upsets, with Laus Group Eagles — having members of the eGilas team — losing to fellow Filipino squad NAOS Esports; while Filipino team LGE 45ers stunned Australian group No Way Out.
Come Sunday though as the Australian squad was lounging at the Mall of Asia in Pasay, an unfortunate health and safety issue came up, with the other semifinalist, Aegis Indonesia Patriots, giving No Way Out another chance at the title as they scrambled back to Quezon to have a rematch with LGE 45ers.
The Australian team exacted sweet revenge against the Filipino squad to book a ticket to the finals, while NAOS Esports bounced back against China's Trapper after a 21-point deficit in Game 1 to force overtime and take the opener. Trapper once again took a 20-point lead to secure Game 2, but NAOS Esports kept up with the veteran team in Game 3 to secure the last finals slot.
The finals saw multiple technical issues, including PS5 units overheating and game resets. But No Way Out, having had a second life in the tournament, rained 3-pointers to erect a lead in Game 1 that was too much for NAOS Esports to overcome. Game 2 also saw a first quarter technical issue but even with a four-point handicap on the side of the Filipinos, No Way Out blew past the small lead to secure the victory and draft eligibility for the 2024 NBA 2K League next year.
Though falling short of the title, NAOS Esports players relished the chance to play at the regional level and vowed to continue practicing in hopes of earning a spot in the NBA 2K League in the future.
"Despite falling short in this tournament, sobrang thankful pa rin namin kasi never in our lives inexpect naming mapunta dito at yung makaabot pa sa finals. We consider this a privilege. Sobrang blessed kami na nandito kami at nainvite kami. Yung experience is talagang core memory. Seven months ago, casual gamer lang ako tapos ngayon nandito na ako sa stage na ito. Isang malaking talon yun at 'di ko inexpect sa buhay ko yun," said NAOS Esports Juan "SpamGod" Dela Pena.
The NBA 2K League Asia-Pacific Invitational is the first NBA 2K League event to happen in Manila. The league's Head of Business Development, Lindsey Ullman, shared said that what transpired over the weekend was just the beginning.
[The Invitational] is a really good starting point. We are planning to come [back] next year," said Ullman.