Bronze result in VTV Cup fires up Choco Mucho
October 12, 2023 | 11:42am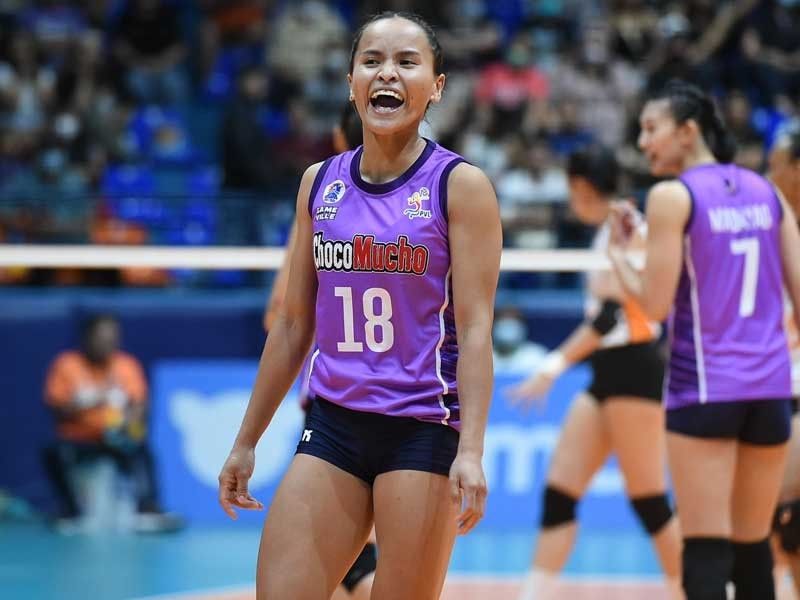 MANILA, Philippines – The Choco Mucho Flying Titans' third place finish in the VTV Cup in Vietnam last August will serve as an inspiration for the team coming into the upcoming Premier Volleyball League conference, its head coach said.
In an interview Wednesday, Choco Mucho head coach Dante Alinsunurin said he is expecting that the momentum brought by their podium result would extend to PVL All-Filipino conference, which will kick off Sunday.
"The team is very excited for the upcoming third conference. The result of the VTV, hopefully, we can bring it with us in the third conference [of the PVL,]" Alinsunurin told reporters in Filipino.
"So, we are hoping that we can adjust to what we are doing. We have to continue what we have been doing in training, and hopefully, the result of the conference will be good," he added.
In the VTV Cup, stars Sisi Rondina and Maddie Madayag bagged the Best Outside Spiker and Best Middle Blocker awards, respectively.
Alinsunurin said that they are aiming for something bigger in the latest PVL conference.
"In our first conference, we just tried to win games. In the second conference, we were able to win games but it was not enough. Now, we were given a chance to go international and we were able to show the system that I am giving them. Now, with the good result, I told them we have to reach our collective goal for this conference," the coach said.
"It is good that we started it already. We just have to continue."
Choco Mucho will kick off PVL campaign against defending All-Filipino champions Creamline Cool Smashers at 7 p.m. Sunday.