Filipino runners relish Berlin Marathon experience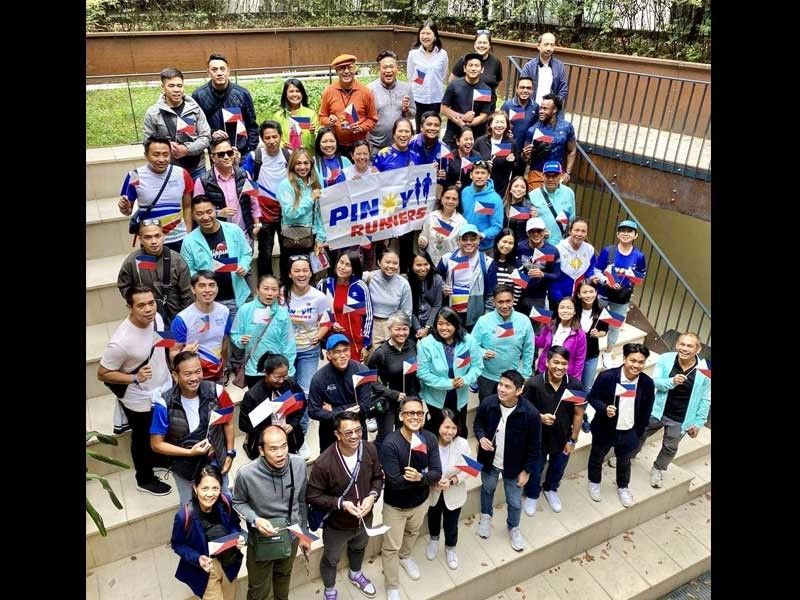 MANILA, Philippines – The 2023 BWM Berlin Marathon saw hundreds of Filipinos from all over the world coming together to promote health and fitness.
Dr. Francis Martin Armada, a cardiologist from Laguna, was delighted to compete in his second marathon. He is a triathlete and has been running since 2015.
"I ran in Berlin to serve as an inspiration to my fellow doctors as well as my patients. My journey in running began in 2015. I had a heart ailment, an abnormal beat and I was really in a bad shape, I was really fat and I decided I need to make a change," shared Armada, who debuted at the New York City Marathon. He was chosen to run in Berlin through the lottery system.
Armand Talbo, a former deputy consul general in the Philippine consulate in New York, was encouraged by Filipino runners whom he met there and shared stories with.
"Being able to finish a marathon and avoiding injury, I am happy with that," said Talbo, who joined the New York City Marathon in 2019. He also competed in Boston and Chicago.
According to Italia Marathon Club member Alona Cochon, the Filipinos who ran in Berlin this year are based in Canada (Vancouver), Spain, United Kingdom, Singapore, Myanmar, United Arab Emirates, Iraq, United States and the Philippines.
Lorenzo Castro Jr. of G.S. Maiano Club in Italy was the top Filipino finisher in the BMW Berlin Marathon last September 24. Yesterday, he clocked 1:13:13 to win the silver medal at the Mugello half-marathon.
Last year, the 41-year-old Ilocos Sur-born ultra runner had 12 podium finishes, including victories in Scatta alle Cascine, Valdambra Trail and Trofeo Casa del Popolo di Fiesole.
Filipino-American JC Santa Teresa served as pacer at the Berlin Marathon with a time of four hours and 45 minutes.
Before the race, the Filipinos attended a free walking tour of Berlin courtesy of the University of the Philippines Alumni Association Germany on September 22. The following day, they had a meet-and-greet session with Ambassador Irene Susan Natividad at the Philippine Embassy and had a Shakeout Run.