UAAP Season 86 airs for free on Smart LiveStream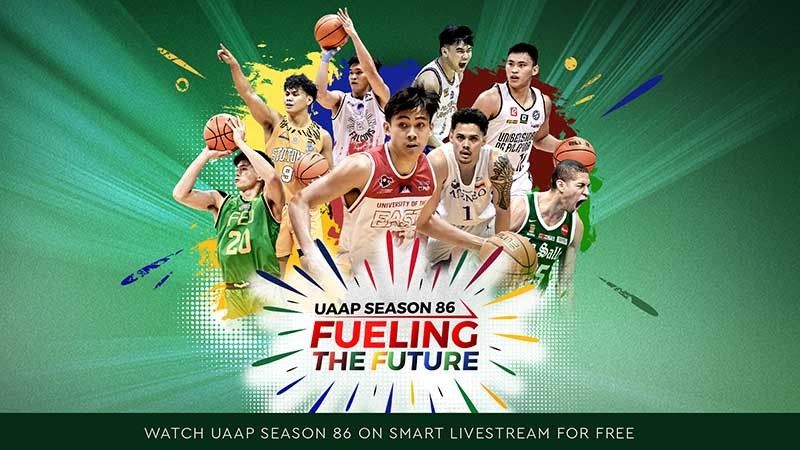 MANILA, Philippines – As the most prominent supporter of sports in the country, telco giant Smart Communications Inc. (Smart) has announced that it is giving subscribers free access to all the UAAP Season 86 games via the Smart LiveStream App, its digital destination for live and on-demand sports and entertainment content.
"From FIBA and the Asian Games to the much-anticipated UAAP, Smart celebrates the spirit of competition, teamwork, and sportsmanship by enabling Filipinos nationwide to watch and cheer for their favorite teams whether on their mobile phones or Smart TV with the Smart LiveStream App," said Jude Turcuato, FVP and Head of Sports at PLDT and Smart.
Smart subscribers can stream all the UAAP Season 86 games on the Smart LiveStream App using their smartphones or tablets while connected to Smart mobile Internet or their PLDT Home WiFi.
Smart subscribers are able to stream for free — no subscription needed.
Downloadable on the Apple App Store and Google Play Store, Smart LiveStream App offers a user-friendly interface and high-quality streaming to make the experience more fun for fans.
For a much more immersive viewing experience, Smart users may also stream the UAAP games on their Google-certified Android TV on Android 8.0 version by downloading the Smart LiveStream TV App from the Android TV Google Play Store and linking their Android TV to the app. To do this, subscribers simply need to open the Smart LiveStream Mobile App, go to Menu, click Link Device, and enable the camera to scan the QR code displayed on the Android TV.
Alternatively, Android TV users may go to www.smart.com.ph/livestream to sign into their account, then go to Menu, click Device Management to add their Android TV by entering the code displayed on the TV and activate their Smart LiveStream TV App.
To know more about UAAP Season 86 on the Smart LiveStream App, go to www.smart.com.ph/Pages/livestream.