Philippine booters log best Asiad finish in 65 years
October 2, 2023 | 12:00am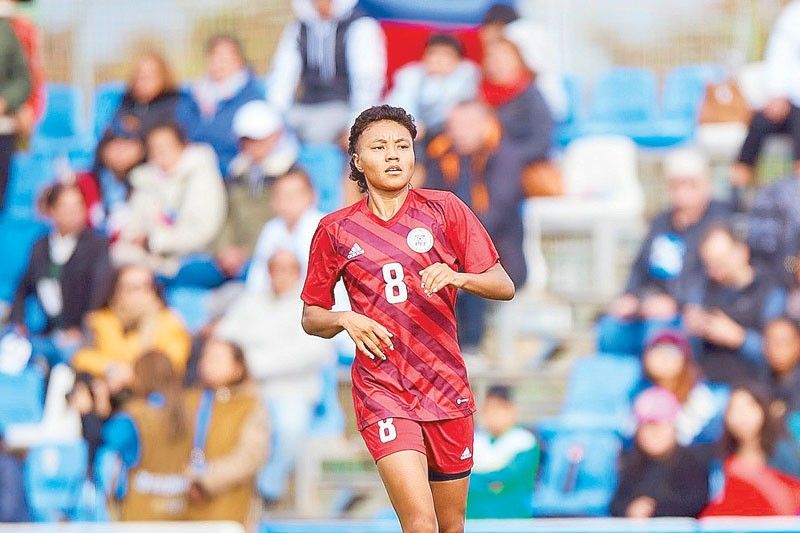 HANGZHOU – The Filipinas have no reason to frown after an 8-1 loss at the hands of the Japanese last Saturday cut short their drive at the 19th Asian Games.
For one, the Philippine women's football team went beyond expectations here when they reached the quarterfinals at the isolated Wenzhou Sports Centre.
No other Philippine football team – men or women – has gone that far in the Asian Games in the last 65 years.
That's why for the Filipinas, their campaign in this Asian Games can be considered a successful failure.
"It was a tough tournament. A lot of new things to deal with and adjust to. A new tournament with a different set-up. New coaches for us, a new team for our coaches," said team manager Jeff Cheng.
"What we were ready for, we gave our best. Anywhere we could have done better, we acknowledge, analyze and improve for the next time," he added.
The Filipinas, under a new coach in Australian Mark Torcaso, took on the Japanese, the reigning champions in the Asian Games and ranked No. 8 in the world, with only 17 players in uniform.
Five starters have gone home to their respective clubs prior to the match.
But the Filipinas still tried, and just couldn't handle the Japanese side that is tipped to keep the gold medal here – whoever stands in their way.
The rest of the Filipinas flew out of Hangzhou yesterday.
Ace striker Sarina Bolden scored the lone goal for the Filipinas in the 68th minute by heading home a corner from Sara Eggesvik, trimming the deficit to 3-1. It was the first goal conceded by Japan, led by Mami Ueno's four goals in the second half.
"I give credit to the players. And regardless of the final score or how we got there, in every match, they leave no room for anyone to doubt their will to give their best for the team and for the country," said Cheng.
The Philippine Football Federation headed by Mariano Araneta congratulated the team for yet another milestone, which came two months after a historic debut in the FIFA World Cup.
"We will continue to grow," he said.