Gilas eyes redemption vs Qatar
October 2, 2023 | 12:00am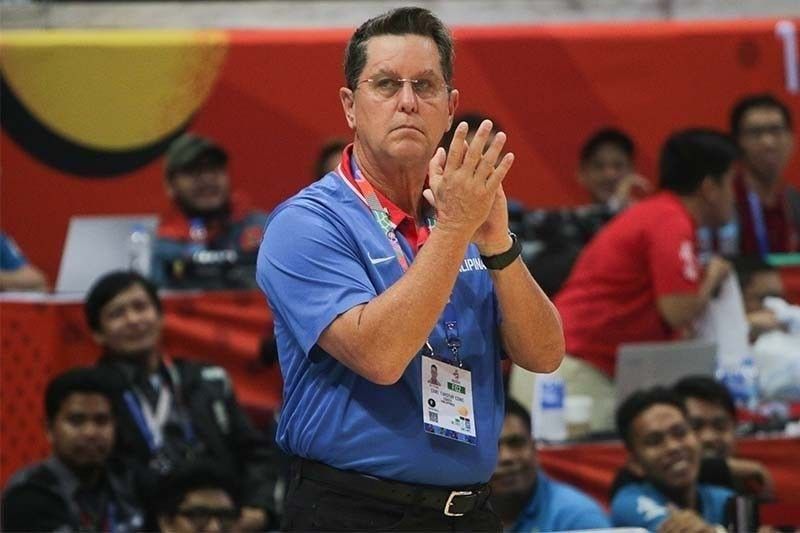 HANGZHOU – Gilas head coach Tim Cone must have taken a long, hard look at the crystal ball following the team's disturbing 87-62 loss to Jordan last Saturday at the Hangzhou Olympic Sports Center.
It was the first setback following back-to-back wins for the Nationals, leaving a big dent in the country's strong effort to end a 25-year medal drought in men's basketball of the Asian Games.
The loss denied the Nationals an outright spot in the quarterfinals. Now, they have to do it the hard way, beginning with today's game against Qatar at 4 p.m.
Cone was not in the mood for an interview following the bitter loss to the Jordanian side led by former PBA Best Import awardee Rondae Hollis-Jefferson.
Team insiders said he skipped team dinner and trooped to a nearby burger joint accompanied by his trustee laptop. Things were a little different – and better – yesterday.
"Where do I start? You didn't give me a chance to organize," Cone told a scribe now playing a different role for the team. But he quickly found the right words to say.
"We knew we were playing the best team (Jordan) in the tournament with (Rondae Hollis- )Jefferson and (John) Bohannon.They're a World Cup team. They're the same team as in the World Cup except that they hadn't had Bohannon, which makes them even better," he said.
Cone saw the possibility of a rematch with Jordan here. But that's if Gilas hurdles Qatar today, then Iran (in the quarterfinals), then either host China, also the defending champion, or South Korea (in the semis).
Then Jordan (in the final).
"I'm nearly 100 percent sure they'll (Jordanians) be in the finals. And if we get a second chance at 'em, I think we can beat them," said Cone, who must feel a little more comfortable facing Qatar today than when he was against Jordan the other day.
"We gotta get Qatar, which we feel we could beat," Cone said. "And then we're gonna go after Iran. I think we got a good shot at beating Iran, and that'll take us to the Final Four."
"Then we're gonna look at China and Korea. Hopefully we can find a way to put a good game together there (in the semis) against either team, and then hopefully get back and play Jordan again. That's the goal," he said.
But that's getting a little too far ahead of the real goal. Beat Qatar first.