Tolentino bares smooth transition to Gilas under ex-coach Cone
September 22, 2023 | 8:40pm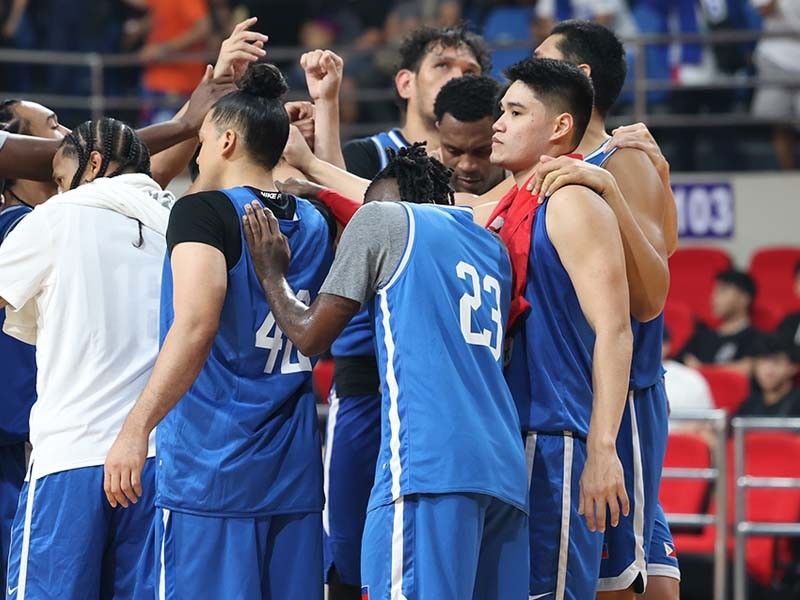 MANILA, Philippines -- Despite being one of the last-minute inclusions in the Asian Games-bound Gilas Pilipinas, Arvin Tolentino said he had a seamless adjustment to the team, thanks to his familiarity with head coach Tim Cone.
In an ambush interview, Tolentino, who was a former Barangay Ginebra player under Cone, said the adjustment and transition was "smooth" for him.
"At first, the adjustment [was a bit tough,] because we only had a few days of practice. But the good thing is I have some familiarity with Coach Tim's system," Tolentino said in a mix of English and Filipino.
"Actually, I am familiar. Also, my ex-teammates, my Ginebra teammates before," he added.
"So the adjustment and transition, it was a smooth for me."
Tolentino and Gilas won over Korean team LG Sakers, 86-81, in their lone pre-Asiad tune-up game Friday at the PhilSports Arena in Pasig City.
Tolentino scored nine point in a little over 12 minutes of play, making four of his five shots from the field.
He also had five rebounds, two assists and two steals.
Asked about his inclusion in the team, Tolentino said he feels bad for the players who could be cut -- Terrence Romeo, Calvin Abueva, Mo Tautuaa, Jason Perkins and Stanley Pringle.
"They have been preparing and sacrificing for our country. They already practiced a lot of times, that is why when Coach Tim called me, I was unsure if I would be happy," the forward said.
"Hopefully, we can make them happy, those guys. And of course, the whole country."