'Better than expected': Cone cites Gilas' ball movement, defense in pre-Asiad tuneup
September 22, 2023 | 8:18pm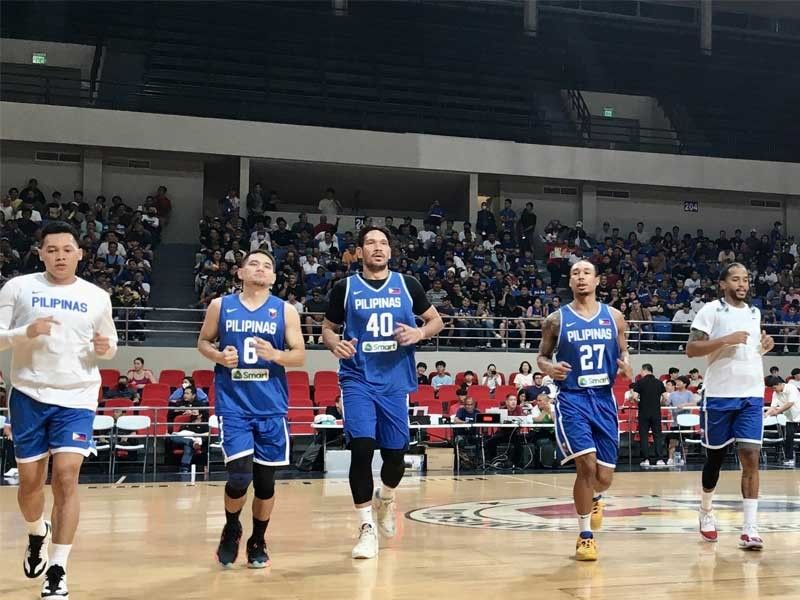 MANILA, Philippines -- Gilas Pilipinas played better than expected in their tune-up game against the LG Sakers at the PhilSports Arena in Pasig City on Friday, head coach Tim Cone said.
This, even if five players -- Marcio Lassiter, CJ Perez, Kevin Alas, Arvin Tolentino and Chris Ross -- joined the team just a few days ago.
Cone lauded the team's ball movement and defense in the game.
"We moved the ball well. We had 14 assists in the first half. I thought our first half was much better than the second half," the coach told reporters after the game.
"Aside from that, I thought we were quick defensively. We were reactive defensively… So honestly, in my book, we played better than I thought we would," he added.
Cone, however, emphasized that you cannot judge a team by one game.
"The key is, the players got a little belief in each other. They're starting to believe a little bit in each other and maybe we can do something," he said.
Lassiter will be replacing RR Pogoy, who, according to Cone, begged off from national duties due to a serious medical issue.
Perez, Alas, Tolentino and Ross, meanwhile, were tapped to possibly replace Terrence Romeo, Calvin Abueva, Mo Tautuaa and Jason Perkins in the Gilas lineup.
The status of the four original team members, along with replacement player Stanley Pringle, is unclear as of now due to technicalities on the submitted list of the Philippine Olympic Committee to the Hangzhou Asian Games Organizing Committee.
"Those four guys had three days of practice. They looked like a team out there. I really appreciate that. Moving the ball, getting each other open," Cone said.
Perez said that while he personally had a hard time to adjust to Cone's new system, they are being taught by the coaching staff as well as their other teammates.
He also brushed off possible chemistry issues because of their late inclusion.
"Actually, chemistry is not that hard because we are fighting each other off in the PBA. Sometimes, we even go out," Perez told reporters in a separate interview.
"So it was easy, Scottie [Thompson] and Japeth [Aguilar] are teaching us about the system," he added.
Thompson and Aguilar, who are Cone's players in Barangay Ginebra, were also Perez's Gilas teammates during the FIBA World Cup.