Cone not giving up on Abueva and co.'s Asiad status for Gilas
September 22, 2023 | 7:56pm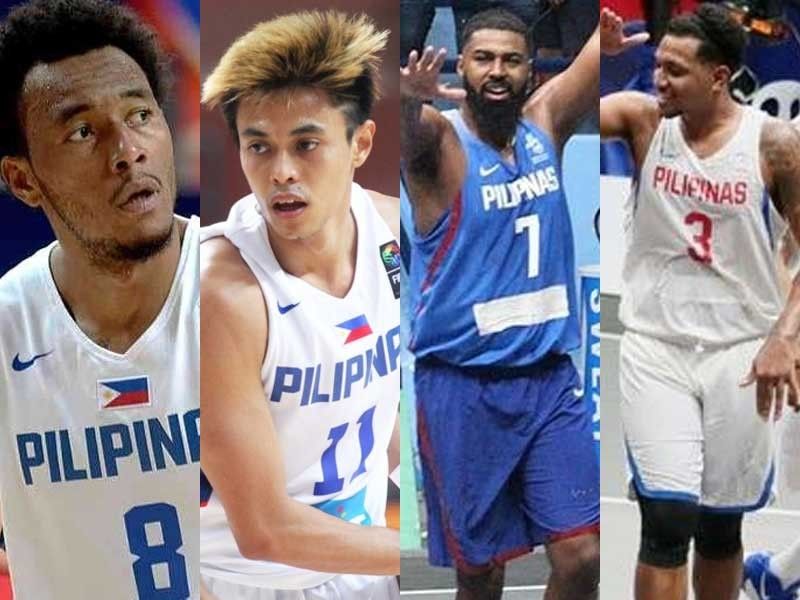 MANILA, Philippines -- Two days before Gilas Pilipinas flies to China, the status of Terrence Romeo, Calvin Abueva, Jason Perkins, Mo Tautuaa and Stanley Pringle for the Asian Games is still up in the air, Gilas Pilipinas head coach Tim Cone said.
Cone said that the team was supposed to head to China on Saturday, but they pushed their flight to Sunday, September 24, to have one more practice before the Asiad.
"Is there no hope for them? They are still breathing. They're breathing at this point. They're still alive. We're told that they're still working on it," the coach told reporters after Gilas' tune-up game against the LG Sakers at the PhilSports Arena in Pasig City on Friday.
"We'll have a definitive [answer] by the 24th. But, by and large, we got our 12 right now. That's the 12 we'll continue to practice with," he added.
Those who played in the tune-up game were original team members June Mar Fajardo, Justin Brownlee, Chris Newsome, Calvin Oftana, Ange Kouame, Japeth Aguilar and Scottie Thompson, as well as last-minute replacements Kevin Alas, Marcio Lassiter, Chris Ross, CJ Perez and Arvin Tolentino.
The five replaced Romeo, Abueva, Perkins, Tautuaa, Pringle and RR Pogoy, who had to beg off of national team duties due to an undisclosed medical issue.
The inclusion of Romeo, Abueva, Perkins, Tautuaa and replacement player Pringle in Gilas' Asiad roster is still being petitioned by Philippine sports officials.
All but Abueva watched Friday's tuneup.
"We were supposed to leave [on Saturday.] We delayed it for a day so we can have one more practice before we go after this game. So, we're gonna practice tomorrow and leave on Sunday, the 24th. Who knows, maybe we'll have information by that time," Cone said.
Gilas will kick off its Asiad campaign against Bahrain on September 26.