Marcial targets Paris Olympic berth via Asian Games
September 18, 2023 | 2:15pm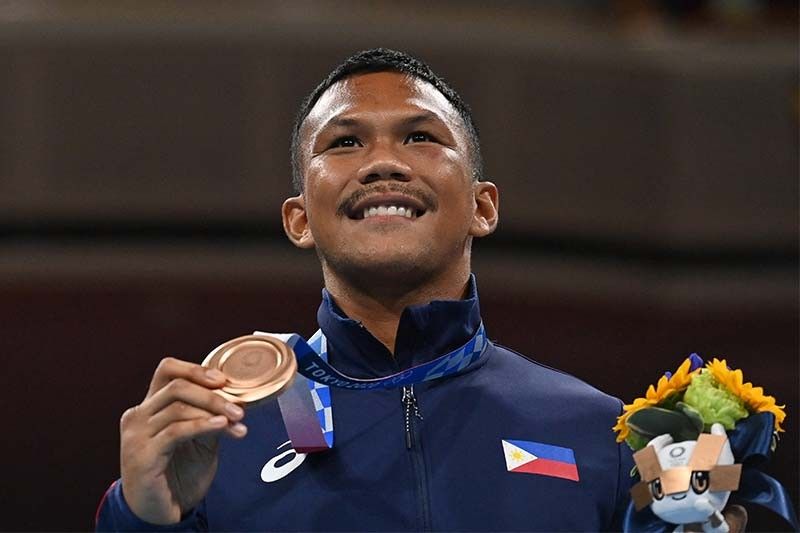 MANILA, Philippines – Filipino Olympic bronze medalist Eumir Marcial is setting his sights beyond the Asian Games.
Marcial, who went up a weight class in the upcoming 2022 Hangzhou Asian Games, said that beyond the gold medal in the Asiad, he is aiming to qualify once again in the Paris Olympics next year.
"This Asian Games is also an Olympic qualifying tournament. So I am not thinking of the Asian Games as the Asian Games. I am thinking [that] this is an Olympic qualifying tournament," Marcial told reporters in Filipino.
"We really have to get to the final, so we can qualify for the Paris Olympics. So, my goal here is not to get a medal, or get the gold, but to qualify for the Olympics," he added.
Marcial will be competing in the light heavyweight division of the Asiad.
This is the first time he is fighting in the 80 kilogram weight class, as he previously competed in the middleweight division in the Olympics.
He acknowledged that he is still getting used to the new weight class.
"They removed the middleweight class for the Olympic qualifying, so my weight class is no more. I had to choose between 71 kilograms and 80 kilograms. I fought in the 75 kilogram [division]," Marcial said.
"If I go down to 71 kilograms, I do not know what my performance will be. That is why I went up to light heavyweight. Hopefully, and through the help of God, we can get the gold," he added.