A lock this time, Newsome vows to give all for Asiad-bound Gilas
September 13, 2023 | 11:52am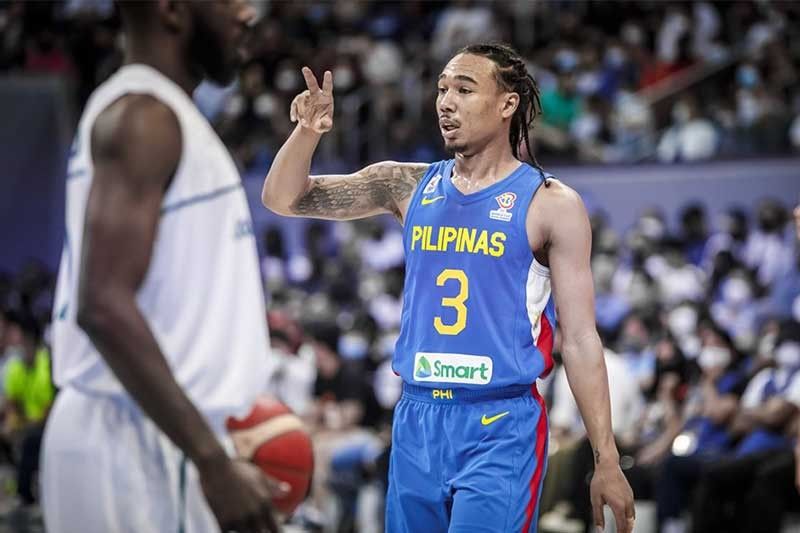 MANILA, Philippines – Finally included in the Gilas Pilipinas 12, Chris Newsome said he is "happy and honored" to serve for the Philippine team in the Asian Games.
Newsome, who was among the final roster cuts in the FIBA World Cup, said he will be giving 100% "every single day" as the team prepares for the Asiad.
"Finally, I am in. Here we are, still serving. I haven't stopped serving since the [Southeast Asian] Games," Newsome told reporters.
"My commitment to this program is definitely all here, and I think everybody sees that and understands that," he added.
Despite being cut during the just-concluded World Cup, Newsome joined the team even if he is not playing.
During shootarounds before the World Cup games, he passed to and rebounded for his teammates.
At times, Newsome, one of the premier defenders in the country, challenged some shots by naturalized NBA star Jordan Clarkson.
"I'm happy and honored to be here as always, we got a new batch of players that are here and I'm excited to play with a lot of these guys," the Meralco Bolt said.
Now that he is part of the roster, he will be a main cog as the Philippines tries to win a medal in the Asiad.
"Just here, as a soldier, as a servant of the program, I'm gonna do whatever it takes to make this country proud and try to get a medal for us," he said.
"I think that's gonna be a big accomplishment for us to be able to walk out of this thing with a medal."