Choco Mucho outlasts Korean squad in VTV Cup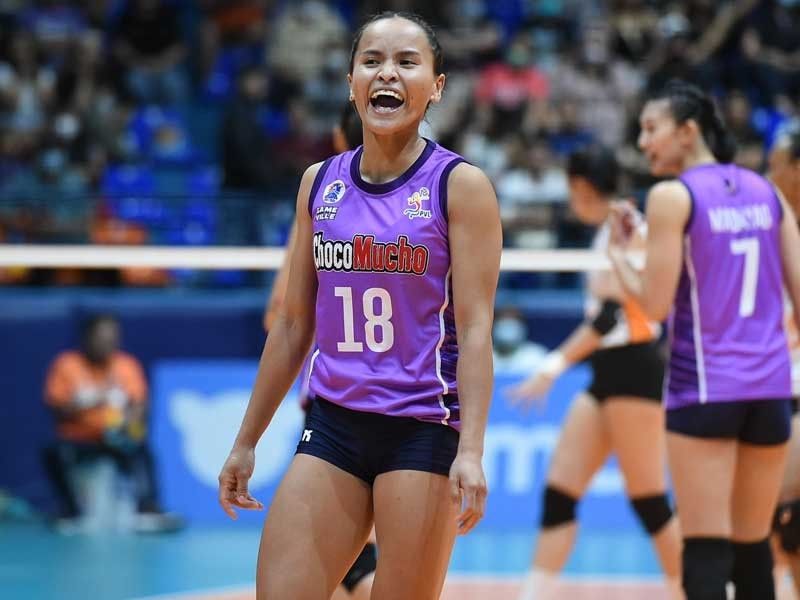 MANILA, Philippines -- Choco Mucho completed a tough come-from-behind win over South Korea's Suwon City, 16-25, 22-25, 25-19, 25-17, 15-11, in the VTV Cup in Vietnam Wednesday evening.
The Philippine team was down by two sets following the stellar play of Young-in Yoon and Kim Bo-Been.
Sisi Rondina, however, provided the needed spark to tie the game at two sets apiece and force the deciding fifth set.
Des Cheng, Rondina and Cherry Nunag pulled off the necessary stops to bring the game to a fifth set.
Following Choco Mucho's early lead in the fifth set, 3-1, the Korean squad tied it at 9-all following a kill by Young-In.
Rondina, however, found her mark as she gave the Filipina spikers the needed space.
A block pushed Choco Mucho to the match point, 14-10.
Rondina was blocked by South Korea to try and cut the lead to three, 11-14.
Rondina, however, finished the game with a kill that went off the blockers.
Choco Mucho ended the VTV Cup eliminations with a 3-2 win-loss record.
The Philippine team won its games against Japan, Australia and South Korea, and lost matches against both Vietnam squads.
The semifinal round of the competition is set on Friday.