Yulo eyed for Asian Games instead of world gymnastics tilt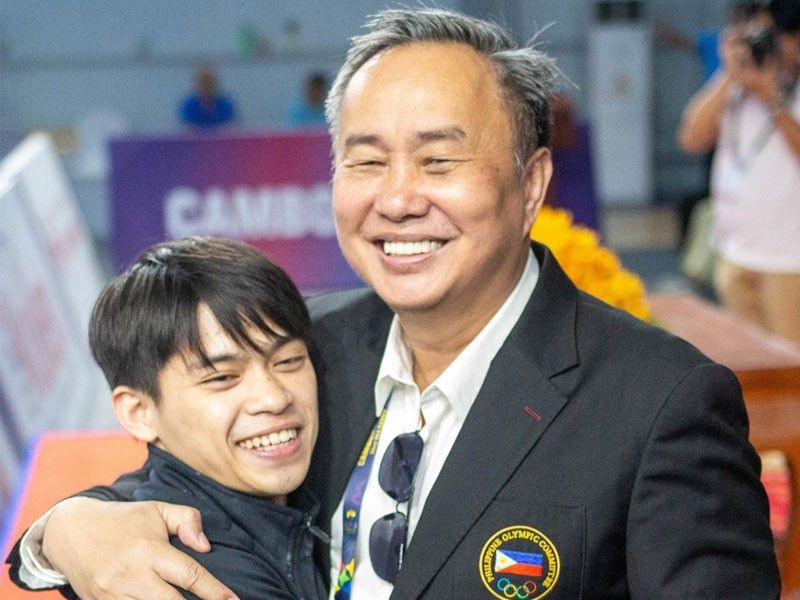 MANILA, Philippines – World champion gymnast Carlos Yulo may just end up participating in the Hangzhou Asian Games this September after all.
The news came after the Gymnastics Association of the Philippines is now evaluating the possibility of Yulo skipping the World Championship in Antwerp, Belgium and joining the Hangzhou tilt instead upon the recommendation of Philippine Olympic Committee president Abaraham Tolentino.
"All the members of the POC general assembly are begging for gymnastics to consider playing in the Asian Games," said Tolentino, who said he had already included Yulo's name in the 426-strong delegation to Hangzhou.
"We have already asked them to look for other Olympic qualifying events. Belgium is just the first Olympic qualifying event and there are many [qualifying events]."
GAP president Cynthia Carrion Norton has initially stated Yulo isn't seeing action in the quadrennial event set September 23 to October 8 in favor of the Worlds slated September 30 to October 8, which serves as the first of many qualifiers to next year's Paris Olympics.
After all, Tolentino said there are more Paris qualifying meets like the Apparatus World Cup series from January to March next year and the Continental Championships in April and May the same year anyway.
And to make it more enticing, Yulo could harvest all the gold medals he wants in Hangzhou since most of the best gymnasts in the region are plunging into battle in Antwerp.
It helps that a gold in the Asiad is worth P2 million, a silver P1 million and a bronze P400,000 based on the Expanded Athletics Incentives Act.
"I believe he can get all the medals, especially the gold in the Asian Games. At the same time, the incentives he can get there are higher," said the Tagaytay City mayor. "And based on research, there are more other Olympic qualifiers by next year which is not that difficult so all POC members are begging for gymnastics to let Caloy play."
In the last Asiad in Jakarta, Indonesia five years ago, the country raked in four mints, and Yulo's participation may just bolster the country's chance of eclipsing, if not replicating, that haul.