Viceroy golfers clinch CGFI title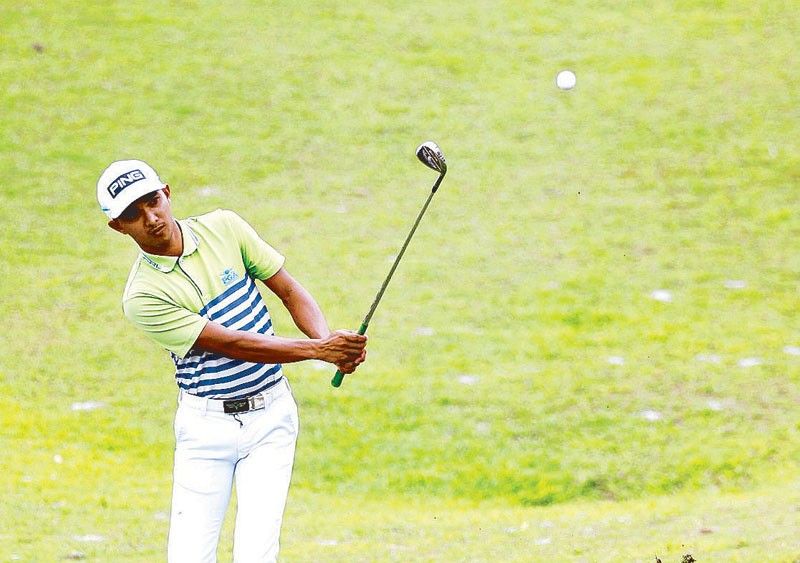 MANILA, Philippines — Viceroy Constructions held off RF Construction's late charge at the Pinewoods Golf and Country Club to win the premier championship title of the inaugural Cordillera Golfers Foundation Inc. (CGFI) Invitational Tournament.
Jhondie Quibol led Viceroy with 34 points and was backstopped by Lloyd Labrador (32), August Cruz (23) and Joshua Insan (20) for the final-day 109 and 243 aggregate in the three-day event, which drew 67 four-man teams.
RF Construction got 32 from Alexander Bisera, a pair of 31s from John Chris Remata and Roy Nudalo and a 26 from George Punasen for 120 and 239. JBA Construction took third spot with 223 points after a closing round of 97.
MCG Wednesday Club of Mimosa I coasted to a two-point victory in Seniors B after shooting a 58 for a 150 total at the Pinewoods course.
Carl-Fran Golf Guild, through the Valencerina brothers, Ceasar (23) and Cyril (14), Charles (13) Clifton (8), scored 54 for 148, two ahead from Beneco Powers's 145 after a 70 followed by Greenwater Meadows (60-141) also at Pinewoods.
Bravo Zulu Security Friday took the regular Class A and Seniors A titles while Balintugan Construction was the first winner of the Regular Friendship crown in a 37-point romp.
The major presentors were Luis Chavit Singson, Ako Ilocano Ako and Pinuno Party-Lists, Philex Mining Corp., Pugo Adventure, REAP, Hexat Mining Corp., Valleybread, Palm Grove, Summit Golf, RUA, Kalinga Rep. Allen Jesse Mangaoang, Benguet Vice Gov. Ericson Felipe, Apayao Gov. Elias Bulut Jr. Wendy's RFF Corp., Mega Pines Realty & Development Inc., the Parkway Residences and Raffy Tulfo in Action Northern Luzon.