Fil-Am ESPN host discovers inner Filipino in exploring Philippine basketball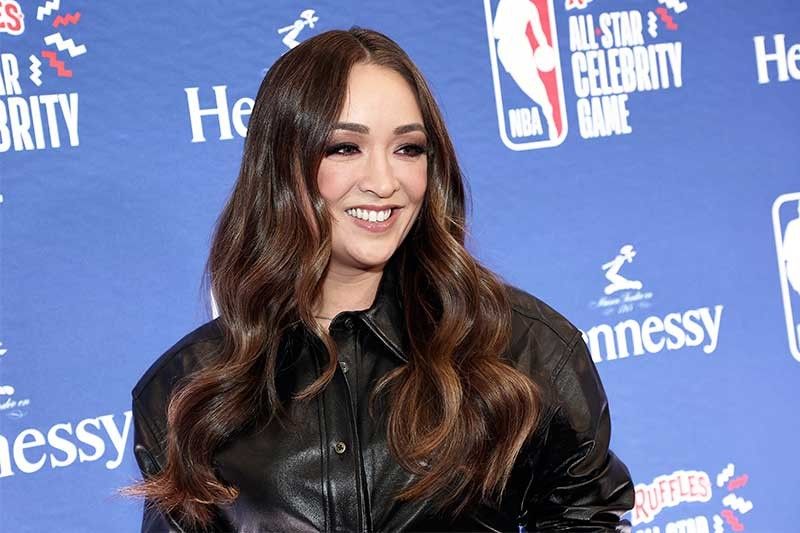 MANILA, Philippines — Filipino-American Cassidy Hubbarth hadn't expected to learn more about herself as she took on the task of working on a podcast that deep dived into the Philippines' love for basketball.
As she educated herself on the nitty gritty of Philippine basketball and the sport's unique place in the country in iHeartRadio's "Hoops Paradise: The Philippines' Love of the Game" with Titan's Nikko Ramos, Hubbarth realized that she was more Filipino that she initially thought.
During the production of the six-episode show, Hubbarth found herself slowly finding herself in the nooks and crannies of Philippine hoops.
"You know, I think I had a shallow idea [of Philippine basketball]," Hubbarth said in a media availability with Filipino journalists on Wednesday.
"But you know, my basketball love has really been centered around the NBA and so just kind of understanding more about the growth and the development of the PBA, I think my eyes opened up a little bit more... I think, [I was] also getting an understanding of like the innate love and where that comes from and then also like an understanding of myself as a basketball player," she added.
Hubbarth heard from Ramos and their resource speakers like broadcaster Sev Sarmenta, PBA coach Tim Cone, former PBA import Andy Thompson, and their other guests about what made Philippine basketball unique.
Now in retrospect, the broadcaster realized that she was an epitome of Philippine basketball without knowing it.
"The scrappiness [of it all], I didn't have all the fundamentals, but like, you know, I will always say you know, I can box you out and get 16 rebounds and run, roll on the floor, dive for the loose ball, and I just thought that was who I was," said Hubbarth.
"But I didn't realize that that's the Filipino in me -- That's the game, you know? That's where it comes from. I think that was really kind of a like a light bulb moment," she added.
Hubbarth considers herself a little bit more educated this time around, even as she's only been to the country a couple of times.
Thanks to podcast, Hubbarth can proudly say she can see the Filipino in herself.
"I thought that was just who I was as a person, but it's deeper than that," she said.
"I think that was a pretty cool experience for me to go through on the podcast," she added.
Currently, the podcast has released four episodes and is set to end its initial season in the next couple of weeks. "Hoops Paradise: The Philippines' Love for the Game" is available on Apple podcasts, Spotify, and wherever you listen to podcasts.