MPBL: Bulacan seizes solo lead; Imus, GenSan book wins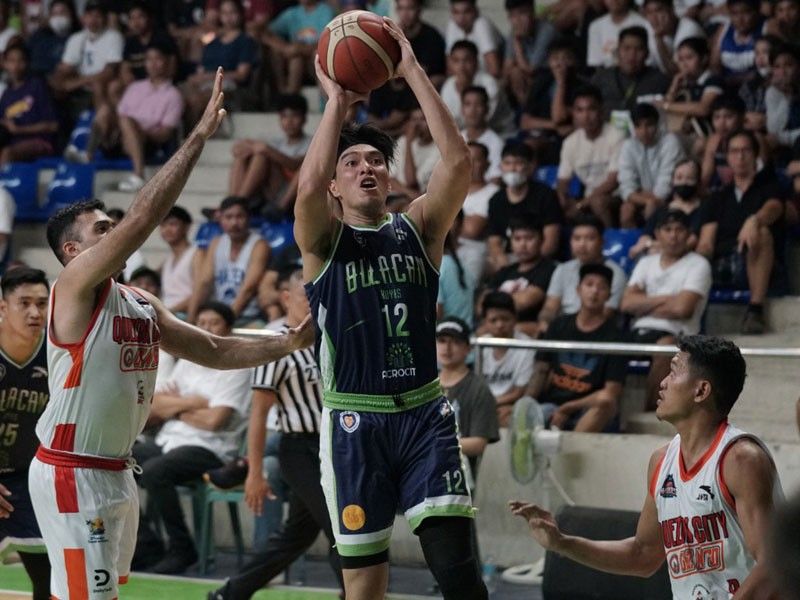 MANILA, Philippines – Bulacan took some time warming up before turning on the heat and routing Quezon City, 100-84, on Thursday to grab the solo lead in the OKBet-PBL (Maharlika Pilipinas Basketball League) Fifth Season at the Star Arena in Baliwag.
Powered by Rence Alcoriza, Buenvantura Raflores, Jerick Nacpil, Gwyne Capacio and Kentoy Segura, the Bulacan Kuyas surged to an 81-51 spread after three quarters and Kuyas sealed their third straight win in the 29-team tournament.
Earlier, Imus and General Santos won their opening assignments.
Imus SV Squad kept its poise to subdue the Negros Muscovados, 88-83, in overtime while the GenSan Warriors turned back the Mindoro Disiplinados, 87-78.
Alcoriza and Raflores tallied 16 points each, followed by Nacpil with 14 points plus nine rebounds.
It was Capacio, however, who was named the game's best player with a 12-point, 10-rebound and six-assist effort for Bulacan Coach Alvin Grey.
Segura contributed 11 points while Jerick Fabian chipped in seven points and seven rebounds and Daniel De Guzman six points and nine rebounds as the Kuyas pounded Quezon City Gaz N Go inside the paint with a decisive 64-31 edge in rebounds.
Quezon City, which dropped to 1-2, got 22 points from homegrown Victor Nuarin, 19 from Eduardo Doroteo and 13 from Patrick Bacay.
Joseph Penaredondo knocked in five straight points and Jimboy Estrada added two more in a 7-2 salvo that swayed the balance for Imus, 86-81, in the extra period.
Estrada, the St. Clare standout and NAASCU MVP, finished with 26 points, 6 assists, 5 rebounds and 3 steals for Imus, followed by Penaredonodo with 13 points and 6 rebounds and Jaymar Gimpayan with 10 points and 16 rebounds.
Negros, which skidded to 1-2, got 22 points from Pao Javelona and 17 from Jason Melano, who forged the overtime at 75-75 by grabbing the rebound off his second free throw miss and scoring underneath with six seconds left.