After winning NBTC tilt, Harvard commit Emnace eyes Gilas women stint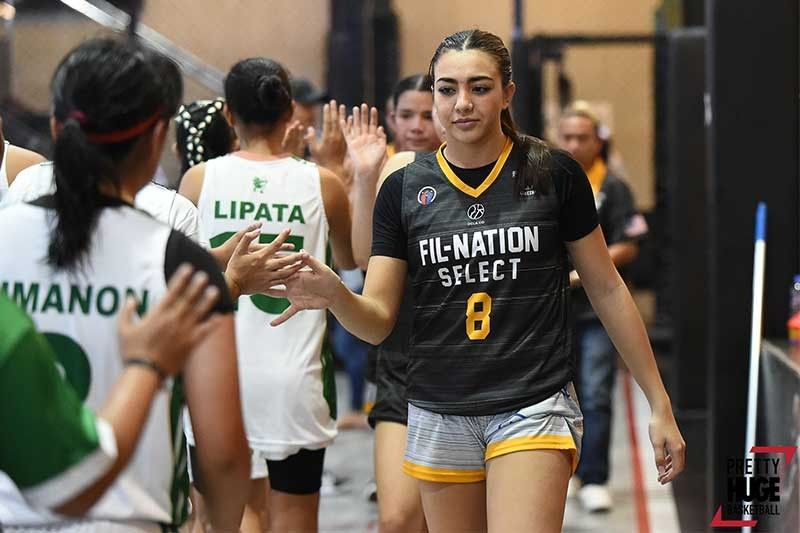 MANILA, Philippines — Bigger things are in store for Harvard University commit Nina Emnace after she won the inaugural 2023 Smart-NBTC Girls Have Next presented by Fil-Nation Select with the Fil-Nation Select team over the weekend.
Apart from her looming career with Harvard in NCAA Division 1, Emnace also sees a stint with the Gilas Pilipinas women's team as she already had a chance to rub shoulders with some of the members of Patrick Aquino's squad during her short time in Manila.
When asked if she had Gilas in her plans, Emnace replied: "Yeah, definitely."
Emnace uncorked 17 points in the championship game against National University-Nazareth School at the Mall of Asia Arena in Pasay City.
Hoisting the championship trophy after besting the eight-team field, Emnace relished the unique experience.
"Honestly, it was amazing. I know I definitely had the time of my life and I definitely wouldn't have been here without them. They played amazing and they always had my back. I know they were, like if I missed a layup or something, they would always be there to pick us up. We came together. It was amazing," she said.
Fil-Nation Select girls coach Roger Mantua also assured that most if not all the players that saw action in the NBTC tiff will be available for the national team.
As Fil-Nation works to get these players their Philippine passport, Mantua hopes to see them don the national team colors.
"That's our first goal as Fil-Nation. So we need to establish that that they are all qualified to play in the national team. So most of them are available for the national team so we got that down," said Mantua.
Back in college hoops, though, Emnace also plans on representing flag and country in Divsion 1. Along with other Fil-Am players like Duke's Vanessa de Jesus and UPenn's Kayla Padilla, Emnace wants to put the NCAA world on notice.
"Yeah, I definitely think that Filipino women are definitely on the rise. So, us, we're just making a statement around the world and we're gonna start to take over the D1 platform, honestly," she said.