Filipina standouts eye bounce-back performances in ICTSI Iloilo golf tilt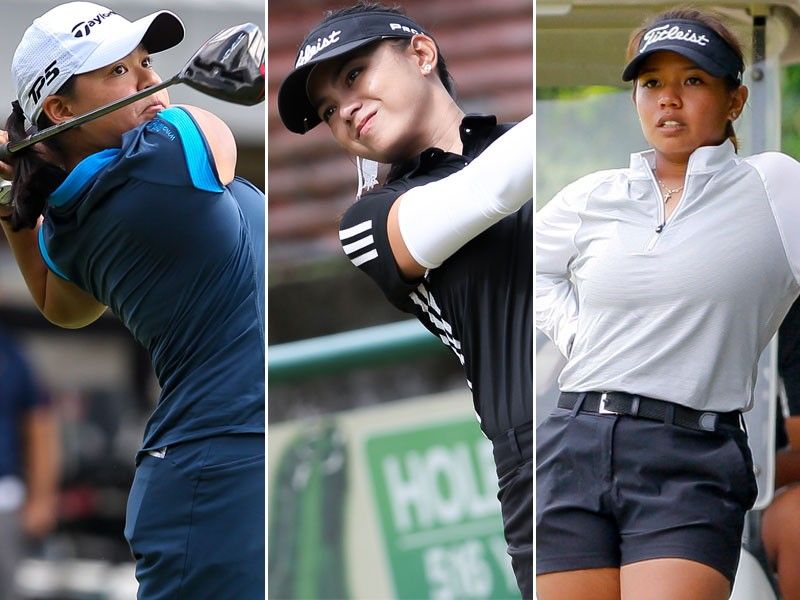 ILOILO – Three of the big names on the Ladies Philippine Golf Tour who fell short of expectations last week look to do better this time as the ICTSI Iloilo Golf Challenge presented by MORE Power reels off Wednesday at the Iloilo Golf and Country Club here.
For one, the region's oldest championship course provides bigger landing spots off the mound than Marapara, putting more emphasis on power although multiple hazards come into play in most holes, thus also requiring precision on iron play and wedge shots, including putting.
"I like the course, it's a little bit more hilly than Marapara. The front nine is more like Valley South and the back like Aguinaldo," said top amateur Rianne Malixi, whose run of victories in the country's premier circuit came to an end with a joint third place effort in last week's ICTSI Negros Occidental Golf Challenge ruled by Chanelle Avaricio in come-from-behind fashion over Sarah Ababa.
Malixi, 16, swept all her three stints in last year's edition of the Tour put up by ICTSI, upstaging Princess Superal at Luisita then dominating the Valley and Riviera stops.
But she struggled at the tight Marapara layout coming off a stint in the Women's Amateur Asia Pacific Championship in Singapore, opening with a 78 and hardly recovering with a pair of 73s to finish tied for third with Pamela Mariano.
"I'm not familiar with the course but it's something that interests me. So I'm looking forward to the next three days," she added. "I really don't know what to expect but will take it shot-by-shot and just play my game. But I also have to be patient."
Daniella Uy, who said Marapara requires a lot of fade shots in contrast her (draw) game, is brimming with confidence, saying: "Iloilo is more open so I can use my driver often."
"I always aim for a win, I always give myself a chance in every tournament. But my performance last week wasn't really my best, so hopefully, I'll play better this week," said Uy.
She scored an LPGT breakthrough at the tough Riviera-Langer in 2021 then campaigned in a couple of tours in the US. She hardly contended and wound up tied 27th in last month's Anvaya Cove International but put herself in the early mix at Marapara with a first round 73.
A 77 and 75 in the next two rounds, however, dropped her to fifth but the former Junior World champion expects to crowd Avaricio, Ababa, Malixi and the rest for top honors in this second leg of this year's LPGT organized by Pilipinas Golf Tournaments, Inc.
Like Malixi and Uy, Harmie Constantino also likes her chances after a seventh-place effort at Marapara but braces for a more challenging week.
"I don't think my performance last week was really good. I think I can play better," said the inaugural ICTSI Match Play champion. "But for me, the Iloilo layout is harder, so it's going to be tough but it will be a fun week."
Beefing up the cast are amateurs Mafy Singson and Laurea Duque along with pros Rev Alcantara, Florence Bisera, Kristine Fleetwood, Apple Fudolin, Lovelynn Guioguio, Lesley Icoy, Majorie Pulumbarit, Eva Miñoza, Gretchen Villacencio, Sheryl Villacencio and former three-time Order of Merit winner Cyna Rodriguez.