Alex Eala to forgo college as pro career continues
February 8, 2023 | 9:51am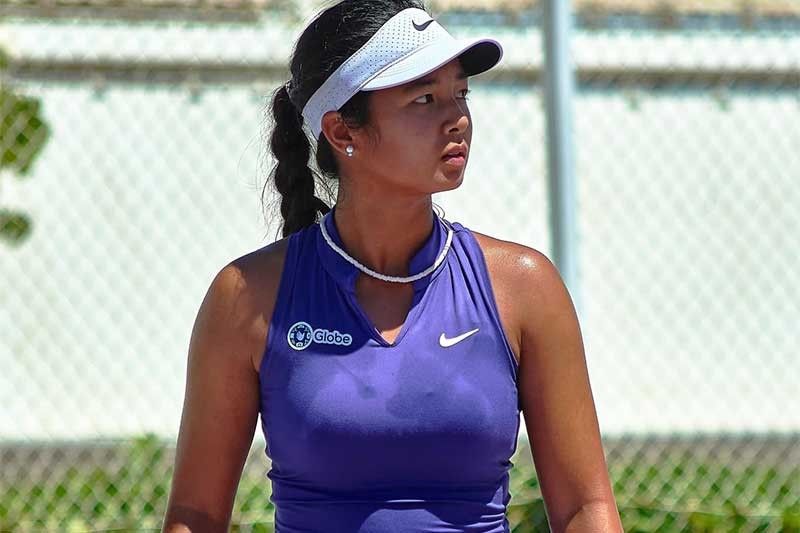 MANILA, Philippines — Philippine tennis sensation Alex Eala says she doesn't plan to play in an NCAA Division 1 program in the US once she graduates from high school.
Already in her senior year, the 17-year-old isn't looking to follow in the footsteps of her brother Miko, who currently plays for D1 program Penn State University.
As she navigates her busy schedule, the Rafa Nadal Academy scholar will attempt to go to an unorthodox route.
"Right now I don't see myself joining Division 1 or any — how would I say — normal college program," said Eala during a press conference with Philippine media at Globe Tower on Tuesday.
"But I do still want to continue my education after I graduate high school, on top of my tennis career. I do believe it's very important to keep the mind working and just to develop who you are as a person," she continued.
Right now, Eala is enrolled in online school instead of her usual face-to-face engagement at the Rafa Nadal International School.
With tournaments left and right in her schedule, the 2022 US Open Girls' Singles champion said that it was more difficult to balance everything when she needed to be physically present in her classes.
Seeing as that works for her right now, with her graduation looming in the near future, Eala sees this as a possible path once she gets high school over with.
"If ever, I would do maybe some online courses. But I won't take the whole curriculum," she said.
Eala is currently looking to nab a spot in the qualifying tournament of the French Open as a professional. Earlier this year, she was able to compete in the Australian Open but lost in the first round of qualifications.
She also expressed desire to continue improving her WTA ranking while still competing in some elite junior tournaments if they present an "opportunity to improve" her skills.
Eala is a former World No. 2 as a junior player but has been focusing on the women's circuit since her debut in March 2020.