Embiid, Morant banner NBA All-Star reserves
February 4, 2023 | 12:00am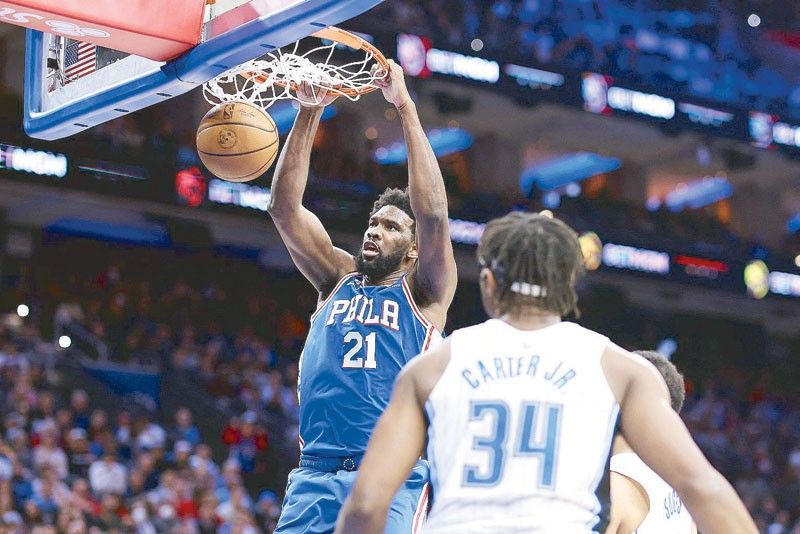 Los Angeles – Philadelphia 76ers center Joel Embiid and Memphis Grizzlies guard Ja Morant headlined the reserves announced Thursday for the NBA All-Star Game.
Embiid, who barely missed out in voting for All-Star starters announced last week, was joined by Boston Celtics guard Jaylen Brown, Miami Heat center Bam Adebayo, Milwaukee Bucks guard Jrue Holiday, Chicago Bulls forward DeMar DeRozan, New York Knicks forward Julius Randle and Indiana Pacers guard Tyrese Haliburton as reserves from the Eastern Conference.
In the West, Morant was joined by Sacramento Kings center Domantas Sabonis, Portland Trail Blazers guard Damian Lillard, Los Angeles Clippers guard Paul George, Oklahoma City Thunder guard Shai Gilgeous-Alexander, Utah Jazz forward Lauri Markkanen and Memphis Grizzlies forward Jaren Jackson Jr.
While the starters are voted in, with fans accounting for 50 percent of the vote and players and a media panel accounting for 25 percent of the balloting. The reserves are selected by the league's head coaches.
The annual mid-season showcase will be held Feb. 19 in Salt Lake City.
Los Angeles Lakers star LeBron James and Milwaukee Bucks star Giannis Antetokounmpo – the top vote-getters in the West and East, will captain the All-Star teams.
They'll be able to select from all available players when they choose their teams in a draft that will take place shortly before the game begins.