Obiena matches national record, wins bronze in Mondo Classic
February 3, 2023 | 9:48am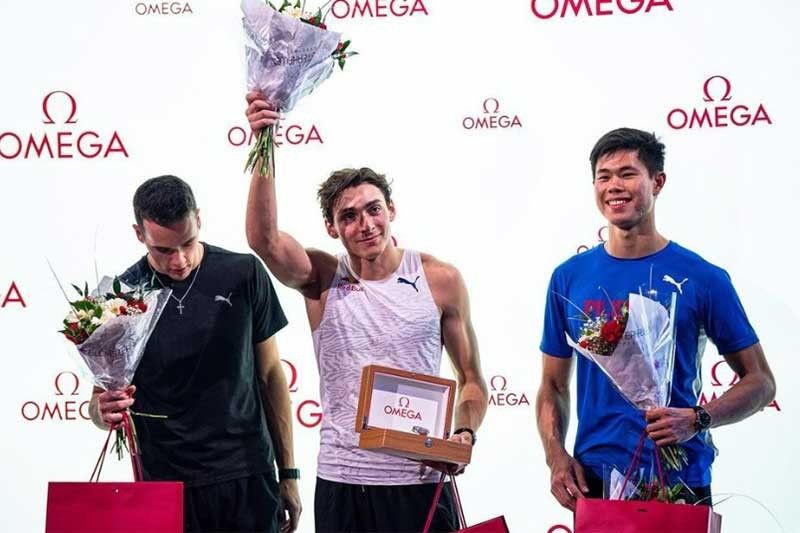 MANILA, Philippines — Pole vaulter EJ Obiena tallied another season best and matched the Philippine indoor record en route to a bronze medal finish in the Mondo Classic 2023 in Uppsala, Sweden on Thursday (early Friday morning, Manila time).
Obiena, now three for three in podium finishes to begin the indoor season, cleared 5.91m in his last attempt to take third place behind home bet and world record holder Mondo Duplantis and the United States' KC Lightfoot.
Duplantis reset the meet record with a 6.10m clearance for the gold. Lightfoot, meanwhile, also cleared 5.91m but needed fewer attempts than Obiena to edge him for silver.
Obiena attempted to breach 6m with tries at 6m and 6.05m but he was unsuccessful.
Still, the 27-year-old matched his performance of the national record, which he set in the Perche Elite Tour in France last year.
Duplantis, for his part, tried to smash his own world indoor record of 6.20m with tries at 6.22m in the meet but could not get past it.
Other pole vaulters who participated in the competition were Brazil's Thiago Braz and the US' Sam Kendricks.
Obiena now has one gold, one silver and one bronze medal so far in his first three meets of the 2023 indoor season.