Strong Group crashes out of Dubai tiff quarters, falls to Al Riyadi
February 3, 2023 | 2:58am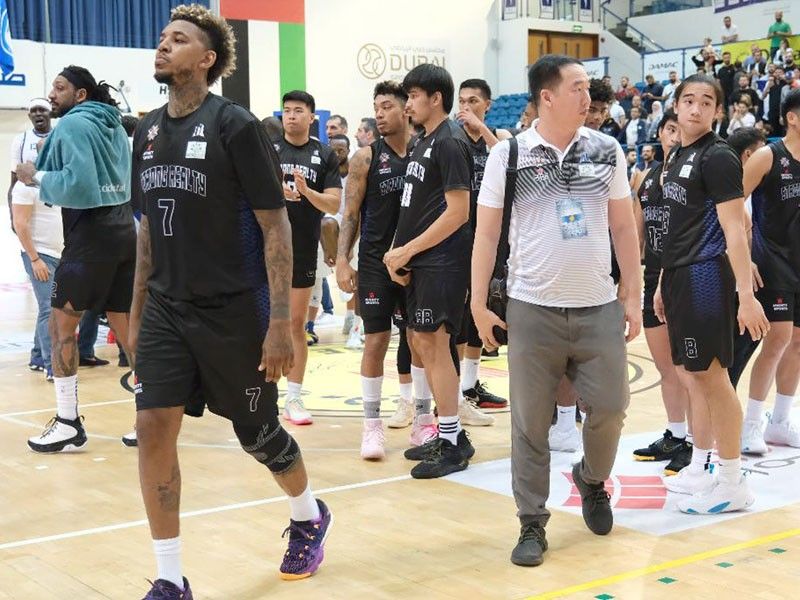 MANILA, Philippines — Strong Group Philippines ended its campaign at the 32nd Dubai international Basketball Championship on Thursday (early Friday morning, Manila time) as they fell to Lebanon's Al Riyadi, 106-97, in the quarterfinals at the Al Nasr Club.
A hot start by the Lebanese team saw Strong Group trailing early by as big as 14 points, 33-19, at the end of the opening salvo.
Despite chipping away at the lead, and even taking the advantage halfway through the third after a Justine Baltazar jumper, 60-58 — Strong Group's first lead since 9-8 — Al Riyadi came out with a burst of offense in the final canto that the Strong Group could not overcome.
Amir Saoud and Dominic Johnson connived for a pivotal 11-0 run in a two-minute stretch in the fourth that saw Al Riyadi take a 12-point lead, 95-83, with 3:08 ticks left in the contest.
While a last-gasp run sparked by a BJ Andrade triple with a little over a minute left in the ball game saw the Al Riyadi lead slashed to four, 101-97, with 34 ticks left, Johnson tacked on two freebies to push the issue again for the Lebanese.
Saoud exploded for 41 points for Al Riyadi to power them to victory to go along with four rebounds, and one steal. Johnson added 23 markers, seven boards, four assists and two steals.
Five different players finished in double digit scoring for Al Riyadi.
Meanwhile, Shabazz Muhammad top-scored for Strong Group with 27 points and added seven rebounds, three assists and a block. Renaldo Balkman finished with a double-double of 16 points and 15 boards. He also had three assists and two rejections.
Baltazar and Andrade led the homegrown talent's push in scoring with a combined 24 points off the bench.
Strong Group thus exits the competition as quarterfinalist.