Stajcic eyes Japan blueprint in developing Philippine women's football beyond World Cup
January 28, 2023 | 10:55am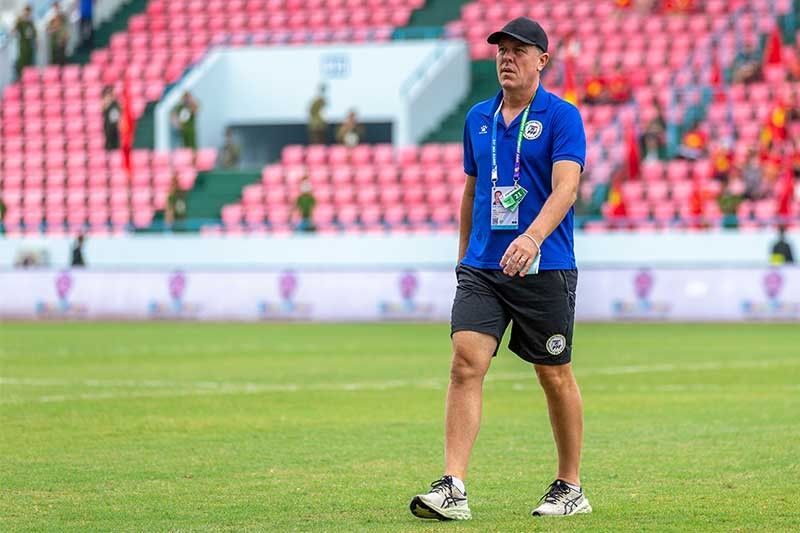 MANILA, Philippines — Philippine women's national football team head coach Alen Stajcic is keen on looking at the bigger picture even as the Fililpinas' maiden appearance in the 2023 FIFA Women's World Cup looms later this year.
Knowing that nurturing a sport in the country is not an overnight task, Stajcic is working towards long-term development similar to what transpired in the Philippines' neighbor Japan.
"You know, when you look forward past the gaze of the World Cup in six months, I think as an organization and as a country, you have to look at what you're doing and what you're putting in place for future generations," said Stajcic during a press conference organized by the Philippine Football Federeation at the Acacia Hotel on Wednesday.
"And you know, the example that I used is Japan. They're one of our closest neighbors. But you know, when they stick together and set a plan, and unify a plan together as a country, they went from zero to world champions in women's football within ten years, within 15 years." he added.
While it did take time for Japan to develop itself into a world calibre team, Stajcic said that it was still fairly efficient for the Asian team.
"It didn't happen in ten minutes, but it also didn't take them a hundred years," he said.
For the Australian mentor, there is little difference between the Philippines and Japan, meaning that the Filipinas can achieve the same things if they put their mind to out.
"We saw their men's team beat Germany in the recent men's World Cup, and become a superpower in men's football. For me, if a country like Japan can do it, why not the Philippines? There's no special human qualities within Japan that don't exist in the Philippines, that don't exist in other countries in the world," said Stajcic.
"But they put together a plan, they put together a strategy, they stick together. They're united, they're aligned. They have a philosophy, they have a drive, they have a vision."
The first step the local Philippine football community can take, according to Stajcic, is to build on the momentum on the Filipinas who continue to shatter glass ceilings in the sport.
"I think we need to start putting those things in place, and I'm hoping that the senior national team can be the motivating force to start putting some of those things in place," he said.
Stajcic himself is helping the PFF in putting those things in place as he pumped life into the youth program as he took over the head coaching reigns of the Under-17 team and his assistant Nahuel Arrarte overlooking the Under-20 squad.
While all eyes remain on the Women's World Cup and rightly so, the 49-year-old also wants to make a lasting effect on Philippine football.