KBL: RJ Abarrientos drops 22 points as Ulsan routs Jeonju
November 26, 2022 | 10:39pm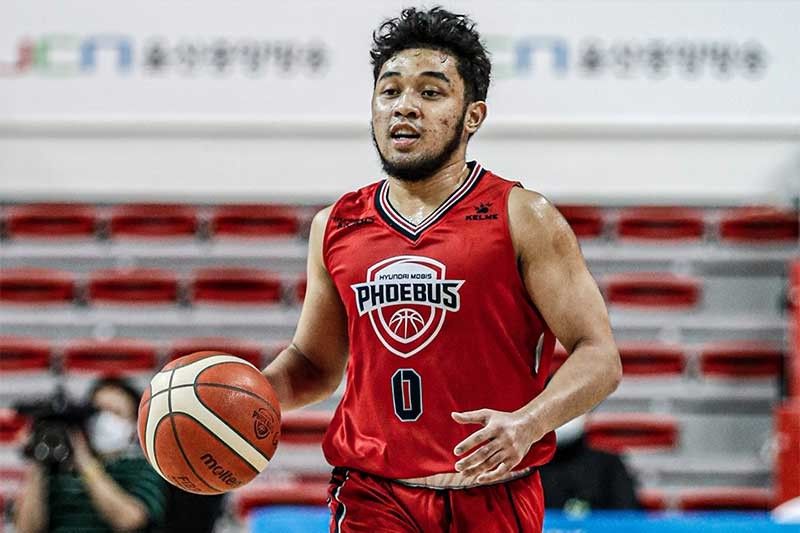 MANILA, Philippines — RJ Abarrientos and the Ulsan Hyundai Mobis Phoebus continued their winning ways as they cruised to an 85-68 domination of Jeonju KCC Egis in the 2022-23 KBL season on Saturday.
The Gilas guard finished with a game-high 22 points to go along with seven boards, five assists, one steal and a block.
Waxing hot form deep, Abarrientos helped Ulsan return to the win column and take their fourth win in five games. They improved their record to 9-5.
Lee Woo-seok added 20 points and four boards while Jang Jae-suk had 11 points and six rebounds.
Ra Gun-A (Ricardo Ratliffe) led Jeonju in the losing effort with 20 points and 13 rebounds.
Elsewhere, Justin Gutang and the Changwon LG Sakers took an 83-71 win over the Suwon KT SonicBoom.
Gutang only had two points, but added five rebounds and four assists to his name.
Changwon won back-to-back games as they improved to 7-6.
Ethan Alvano, meanwhile, could not get it done against the Seoul SK Knights as his Wonju DB Promy fell, 85-81.
Alvano ended up with 20 points, seven assists, five boards and three steals.
Wonju suffered their sixth straight defeat and sank to 6-9.