Riot Games obtains rights of League of Legends, TFT in Southeast Asia
November 9, 2022 | 2:52pm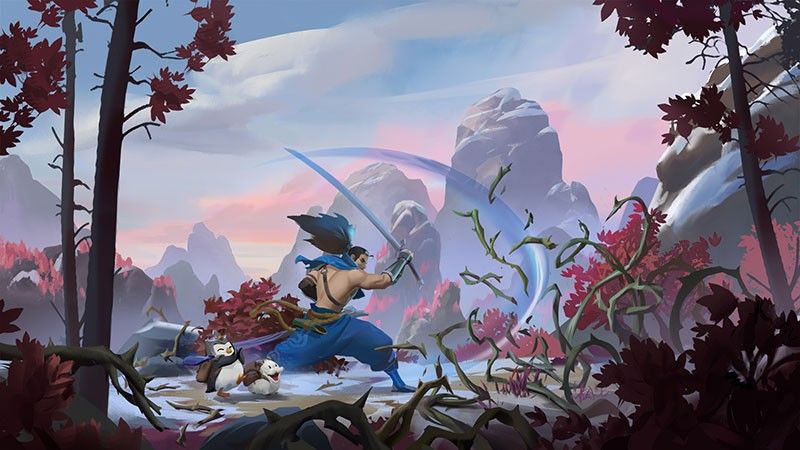 MANILA, Philippines — Beginning January 2023, Riot Games will take over publishing of League of Legends and Teamfight Tactics (TFT) in Southeast Asia (with the exception of Taiwan and Vietnam), ending their previous partnership with Garena since League of Legends first launched back in 2010. Riot Games will also acquire the rights over League esports events such as the Pacific Championship Series and the Vietnam Championship Series.
"We are grateful for Garena's partnership and publishing support over the past decade. Their efforts have built an incredible community of League of Legends and Teamfight Tactics players across Southeast Asia, and the games' success would have been impossible without them," said Alex Kraynov, Riot Games' Managing Director for Asia Pacific.
As part of the transition, Riot Games and Garena are working together on players' account linking process, which will open on November 18. Players may retain all their existing account data upon linking their previous Garena account to new or current Riot Games IDs.
"Our long-term goal is to provide Southeast Asian League of Legends and Teamfight Tactics players with the same in-game experience that players in other Riot regions enjoy," added Kraynov in an email interview with Philstar.com.
He said that their partnership with Garena has been instrumental in terms of League of Legends' success in the region but that it had been Riot Games' long-term goal to self-publish its games to provide a more holistic experience to their players. Currently, Riot Games' has been self-publishing titles Legends of Runeterra, Valorant and League of Legends: Wild Rift, and have expanded their capabilities within the region.
Additionally, Kraynov mentioned different activities that will be part of the games' relaunch in January. Fans may look forward to different welcome rewards and events, including in-game missions that once completed will give players all previously released champions since 2009
For the Philippines, country general manager Joel Guzman sees the change in publishing rights as an opportunity to engage more with fans of different Riot Games' titles in the country.
"Players can be assured that we will support League and TFT in the Philippines with the same level of dedication and engagement as with VALORANT, League of Legends: Wild Rift, and Legends of Runeterra. League and TFT are doing great globally and we believe both these games have great potential for further growth in the [country]. We see this transition as a great opportunity to find new and exciting ways to engage with our League and TFT community in the Philippines. We know that our Filipino players at the core want high-quality hyperlocal experiences regardless of game. That's what we aim to achieve," added Guzman.
Players who wish to learn more about the account migration may head over to Riot Games' microsite for tutorials on the process. Account migration will start on November 18 until early January, when the games' servers will be relaunched. After that time, all previous Garena League accounts will no longer be active.