Hidilyn donates equipment to AFP
September 25, 2022 | 12:00am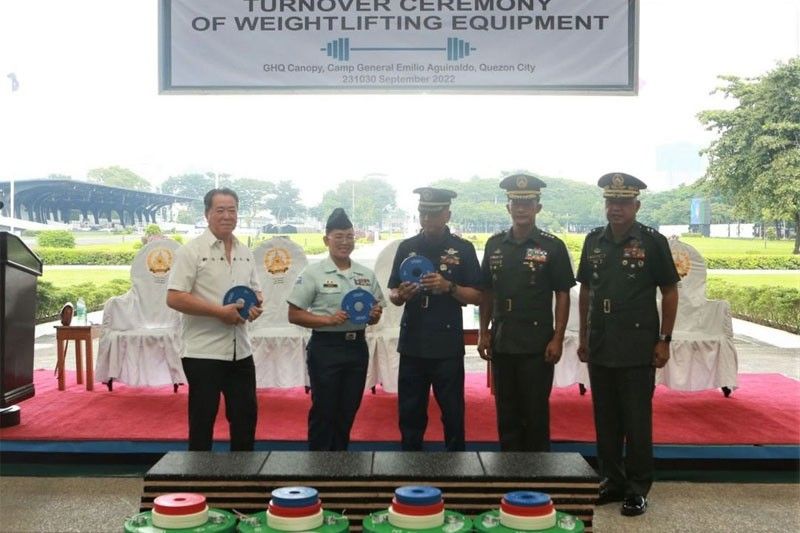 MANILA, Philippines — Tokyo Olympics gold medalist Hidilyn Diaz-Naranjo made true to her promise of giving back as she donated weightlifting equipment to the Armed Forces of the Philippines (AFP) during a simple turnover ceremony last Friday at Camp Aguinaldo in Quezon City.
Diaz-Naranjo won the country's first gold medal in the Olympics during last year's Tokyo Games, and following that feat, she promised to give back to Philippine weightlifting to encourage young athletes to take the sport.
"It's my way of giving back, not only in the AFP, but in weightlifting," said Diaz, who recently tied the knot with strength coach Julius Naranjo.
The equipment was turned over to the Office of the Chief Special Services AFP, Philippine Air Force, Philippine Navy and Philippine Army.
Diaz-Naranjo thanked Stronghold Athletics, Mazda Phils. and Atoy's Customs 4x4 Bodykits for supporting the cause.