French team to promote youth sports
August 14, 2022 | 12:00am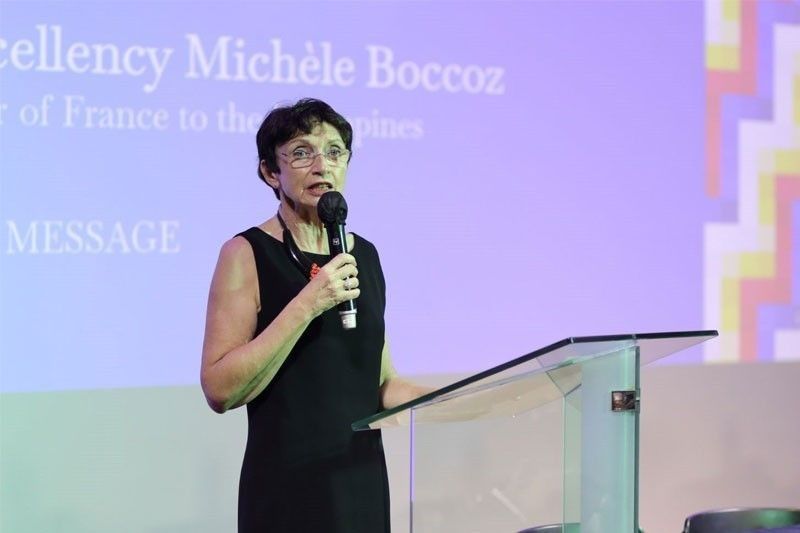 MANILA, Philippines — French Ambassador to the Philippines Michele Boccoz said the other day she hopes the League 75 basketball games celebrating the 75th anniversary of diplomatic relations between France and the Philippines will inspire the youth to learn the values of team play, hard work and discipline in sports.
Ambassador Boccoz and Blackwater team owner Dioceldo Sy conceptualized the idea of an exhibition series with a French basketball team as the sports component of a six-month anniversary celebration showcasing collaborations in business, culture, arts, fashion, music, film and cuisine of both countries. It was recently announced that French club ASVEL Lyon Villeurbanne will play in the goodwill games against EASL's Manila-based Bay Area Dragons on Aug. 31, NLEX on Sept. 2 and Blackwater on Sept. 4 at the Smart Araneta Coliseum. ASVEL is owned by NBA legend Tony Parker who will fly in with the team on Aug. 28 and whose brother TJ is the coach.
ASVEL is coming with 11 players, including NBA veterans 6-5 Nando de Colo, 6-11 Joffrey Lauvergne and 6-6 Yves Pons. The others in the roster are 5-11 Parker Jackson Cartwright, 6-4 Antoine Diot, 6-5 Paul Lacombe, 6-6 David Lighty, 6-6 Anthony Polite, 6-8 Zaccharie Risacher, 6-8 Amine Noua and 7-3 Youssoupha Fall. Still awaiting confirmation is 6-3 Jonah Matthews. The team boasts of players born in France, US, Switzerland, Haiti and Senegal. De Colo, Lauvergne and Diot joined Parker on the French team that played in the Olympic Qualifying Tournament at the MOA Arena in 2016. De Colo scored 27 points, Parker 21, Lauvergne 10 and Diot 4 in France's 93-84 win over the Philippines.
A notable chapter in the basketball history of France and the Philippines was written at the 1954 FIBA World Cup in Rio de Janeiro. The Philippines beat France, 66-60 and went on to bag the bronze medal, the highest finish ever by an Asian country in the World Cup. Carlos Loyzaga led the Philippines with 19 points and outdueled France's 6-9 1/2 center Jean Paul Beugnot who scored 10. The contest was delayed for at least 10 minutes when Beugnot brought down the basket in a display of strength. It was close from start to finish with the Philippines ahead at the half, 25-23.