Blue Eagles gear up for Japan preseason pocket tournament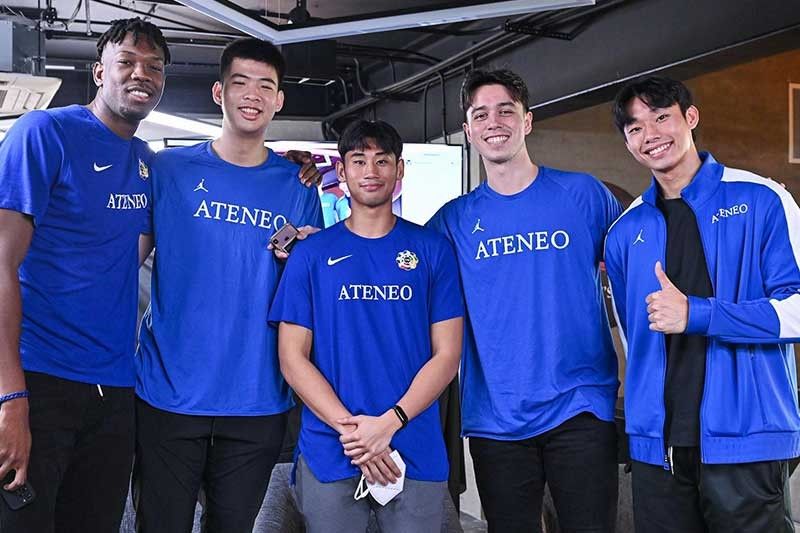 MANILA, Philippines — The Ateneo Blue Eagles will begin their preseason preparations for UAAP Season 85 in Japan by participating in the inaugural World University Basketball Series.
The four-team tournament set in Tokyo will give the UAAP Season 84 runners-up a chance to test their mettle against Tokai University of Japan, Taiwan's National Chengchi University (NCCU) and Indonesia's Universitas Pelita Harapan (UPH).
League secretary-general Nao Okamoto explained the reasoning behind Ateneo's inclusion in the inaugural tiff.
"Obviously, many players from Ateneo are playing in the B. League. We know like Kiefer Ravena, they have many great players of Ateneo alumni showing their skills," he said in a press conference in Quezon City on Thursday.
Blue Eagles Chris Koon, Geo Chiu, BJ Andrade and Dave Ildefonso all expressed their excitement to represent not only the Katipunan squad, but also the country in the tournament.
"I'm really excited to play in another country. It's something that Ateneo has been looking forward to. Travelling and playing around teams and Japan is somewhere that I've always wanted to go. So I'm excited," said Koon.
"For me, I'm just excited to be back with my team. It's been a while since I last trained with them. Now it's really just us getting to know each other and getting back on the court," said Chiu, who recently finished a tour with Gilas Pilipinas.
Andrade also said he was looking forward to play with new Ateneo recruits.
"I'm very excited especially for the team and the new guys coming in like Kai Ballungay. Just excited to be part of the league and I hope we break out and make the school proud," he said.
"Very very happy to be able to represent the school and hopefully, we show up. We're really excited to get more games under our belt and just to have this opportunity to show how we play," quipped Ildefonso.
But Ateneo might be missing a key cog in their lineup as Ange Kouame is still questionable to play still due to his injury that has sidelined him from national team duty as well.
Kouame provided an update on his health status on Thursday.
"It's still a question mark because my leg doesn't respond the way I want it to. I think I might be or I might not be [playing], it depends on how it will respond in this coming week," said Kouame.
"We'll figure it out. It's not yet sure, but I might be. We'll try to fix as much as we can and try to be as better as we can," he added.
Ateneo flies to Japan on Sunday and will begin their stint on August 9 against UPH. They will then face NCCU and Tokai on the 10th and 11th, respectively.
The Blue Eagles will debut Kai Balunggay, Andrew Bongo, Inand Fornillos, Joseph Ubasa, Sean Quetevis, JC Fetalverso, Jacob Lao and Paul Garcia in the tournament.
Completing the squad are holdovers Matthew Daves, Kyle Ong, Gab Gomez, Joshua Lazaro and Forthsky Padrigao.
The pocket tiff will feature a single round robin, with the team with the best record at the end of the hostilities winning the championship.