TNT, SMB take fast lane to semis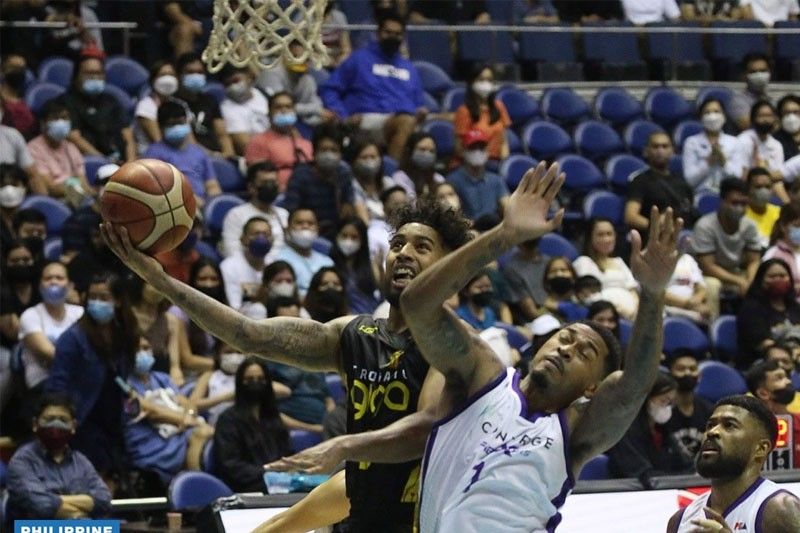 MANILA, Philippines — In a pair of quarterfinal duels that essentially played out according to hierarchy, San Miguel Beer and TNT blew by their respective opponents and took the fast lane to the semifinals.
The top-seeded Beermen, unleashing its full might, overwhelmed eighth-ranked Blackwater, 123-93, to seal their quick entry to the PBA Philippine Cup Final Four last night at the Smart Araneta Coliseum.
The Beermen, owner of a league-best 9-2 mark in the elims, peppered the Bossing with five triples in a searing 32-13 opening salvo to set the tone for the runaway semis-clincher and end Blackwater's redemption tour coming off its dubious 29-game skid last season.
SMB took the cue from second-seeded defending champion Tropang Giga, who hours earlier made short work of No. 7 Converge, 116-95, to advance.
The Top 2 seeds now await their rivals in the best-of-seven semis with the Beermen set for a matchup with either Meralco or Barangay Ginebra and the Tropang Giga taking on either Magnolia or NLEX next.
The Bolts lead the Gin Kings in their race-to-two Last-8 showdown, 1-0, while the Hotshots hold a one-game upperhand versus the Road Warriors going to tomorrow's Game 2.
A day after signing a three-year extension with the Tropang Giga, Mikey Williams rifled in 26 points highlighted by a 22-point outburst in the second quarter that propelled TNT to a 70-42 tear against the playoffs-debuting FiberXers.
Comebacking Troy Rosario (18), RR Pogoy (16), Jayson Castro (15) and Kelly Williams (10) turned in solid numbers to complement the Fil-Am spitfire and enable TNT to cash in on its win-once quarterfinal incentive.
TNT returned to the semis after squandering a similar twice-to-beat advantage against eventual champion Ginebra in the last Governors' Cup quarters.
"I told the players the story of my cousin who passed away but was able to give birth to a baby boy. This is to drive home the message that life is short, we should take advantage of every opportunity and not take anything for granted," said Reyes.
"It's the kind of approach we took to this ballgame, to come out and battle in every possession. I think that accounted for the margin we built and maintained all throughout the game."
Determined to avoid a repeat, the Tropang Giga grabbed an initial 10-point lead then widened the gap to 28 as Mikey Williams matched Converge's second-quarter output in a telling 40-22 exchange.