After shock loss, Gilas girls eager to end FIBA U16 tilt positively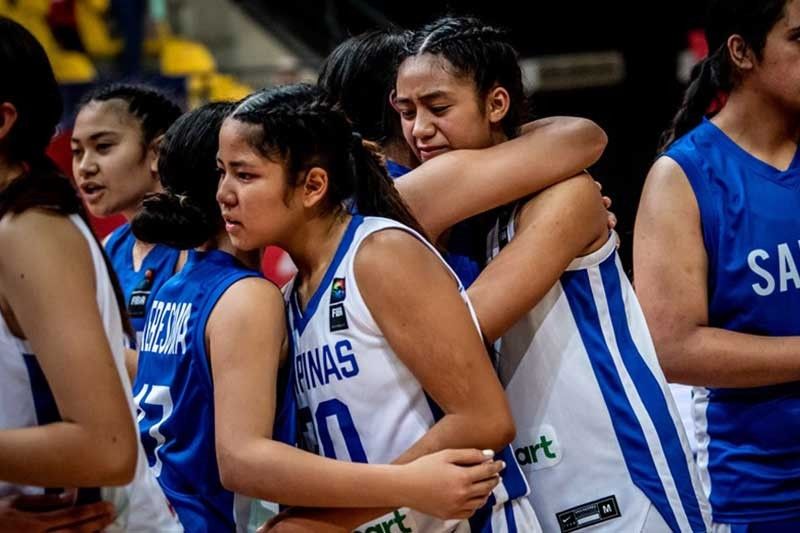 MANILA, Philippines — The Gilas Pilipinas youth girls team suffered a major setback on Wednesday after losing to Samoa, 73-88, in the semifinals of the FIBA U16 Women's Asian Championship Division B in Amman, Jordan.
Blowing their chance at getting promoted to Division A with the loss as they're relegated to the battle for third place, Gilas girls head coach Brian Rosario said that his wards are looking forward to getting back on track.
"It was a tough loss for sure. We knew the game was going to come down to points in the paint and unfortunately, Samoa created opportunities for themselves by targeting key matchups and crashing the offensive boards," said Rosario.
By the end of the game, the Filipinas were outrebounded, 72-39. They were also outscored in the paint, 52-28.
Against a towering Samoan team, the Gilas girls struggled even as they won their group stage matchup, 94-65, just a couple of days before.
Still, Rosario believes that his team has what it takes to get back to their winning ways after the disappointment.
"Our team is resilient. Filipinos are resilient. And the pride our team has for the country is shown in the way they play the game no matter the score," said Rosario.
"What we saw in the locker room after the game were eyes filled with fire and determination to finish this championship with a win." he added.
His assistant coach Julie Amos mirrored his sentiments, while also looking at the upset loss as a way to build character for the young cagers.
"Even though we weren't happy with the result, I think this game [will] help our girls build character and understand that you gotta have poised when it's a close game," said Amos.
"Playing to win bronze will be our mission and I'm confident our girls will bounce back knowing that they got support from our coaching staff, the fans here in Jordan, and the people of the Philippines," she added.
The battle for third place tips off Thursday night at 8:45 p.m. (Manila time), with the Philippines taking on Lebanon.