Ginebra's Cone aware of Miami Heat's 'tough' expectations ahead of NBA Summer League stint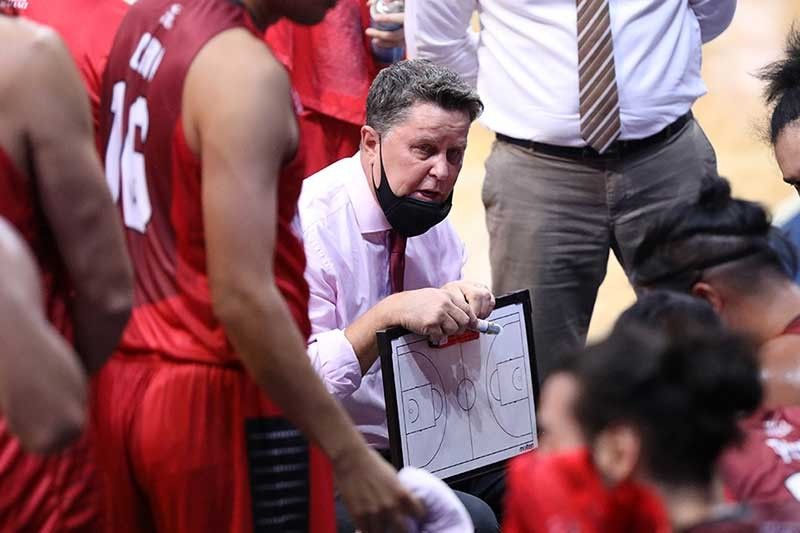 MANILA, Philippines — Barangay Ginebra San Miguel's Tim Cone is preparing for a milestone in his long coaching career as he is set to be an assistant coach in the NBA Summer League for the Miami Heat.
A long time aspiration for the PBA's winningest coach, Cone is set to fly to the US by Tuesday and will trade his Ginebra duties for a couple of days in exchange for the Miami Heat.
Cone is set to leave his Ginebra wards to assistant coach Richard Del Rosario, and he's excited for the prospect of both he and Del Rosario's experience in the coming weeks.
"I'm leaving but I have a couple of more practices before I go. So, we're off actually for a week. We don't play until next Friday against Converge," said Cone after their 75-72 win over the San Miguel Beer on Friday.
"I'll still be around until Tuesday, I'll be leaving Tuesday evening, so I can practice all the way til Tuesday. And then it's all Richard's ball. I'm excited for Richard, I really am. The guys respond to him so well and he knows the game extremely well. I'm just excited he's gonna have that opportunity," he added.
As for himself, Cone is anticipating a fun but challenging tiff when he gets to dip his toes into the NBA.
Knowing the calibre of coaches and players he will be working with, Cone believes his work will be cut out for him.
"And I'm off, and maybe try to enjoy the experience but I know I'm gonna work my butt off in that experience so I've seen the itinerary, so that's all I'll say, it's hard," said Cone.
"[I]t's a tough load what they're expecting so we'll see how it goes," he added.
Regardless, the 24-time PBA champion is still eager to show his wares in the NBA stage.
"Did I say I was excited?" said Cone.
The 2022 NBA Summer League unfurls on July 7 (July 8 in Manila).