Azkals fight Yemenis to nil-nil draw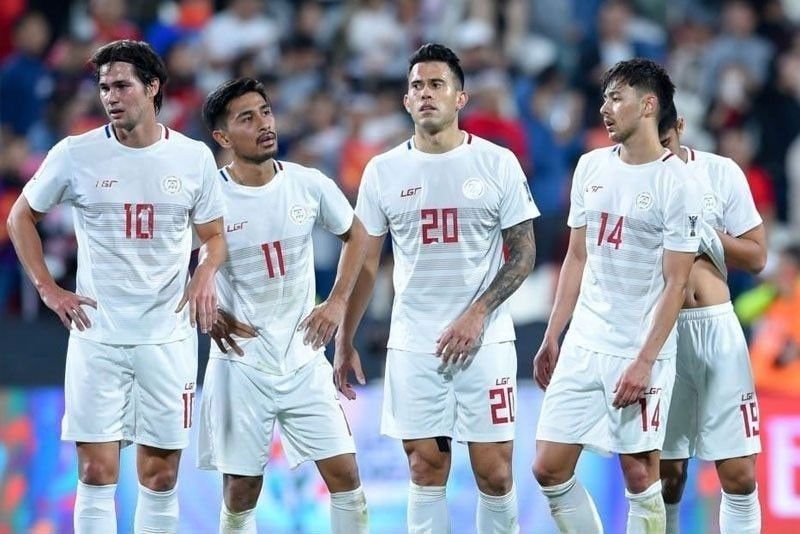 MANILA, Philippines — The Philippines and Yemen both failed to make the most of their scoring chances to end up with a nil-nil draw in the AFC Asian Cup Qualifiers yesterday in Mongolia.
The Azkals had 63 percent of possession but could only conjure three on-target shots out of nine attempts overall as they shared the spoils with Yemen in the Group B opener at the MFF Stadium in Ulaanbaatar.
The Yemenis actually had three more shots on-goal and nearly netted one in the 37th minute, if not for Neil Etheridge's quick reflexes.
With this stalemate, the Pinoy booters have to get maximum points against host Mongolia on Saturday and get another good result against Palestine on Monday to bolster their bid for AC qualification.
"I'm not unhappy (with the performance). I'm pleased. We saw a lot of good plays in the game. We just rushed a little bit in the end as we tried to get that goal in the second half," said Azkals coach Thomas Dooley.
"Overall, nothing is lost yet. We still have two games. We have to beat Mongolia and we have to maybe beat Palestine."
The Azkals had an opportunity to draw first blood in the 21st minute but Oliver Bias' low strike was stopped by a diving Yemen keeper Salem Al Harsh.
The Pinoy booters dodged a bullet eight minutes before intermission when Ahmad Al Sarori took advantage of Bias' hesitation but Etheridge was there to close down and make the save from close range.
Kenshiro Daniels, sub Bienve Maranon and Manny Ott later got themselves within scoring position in the last 45 minutes but fell short.