Mavs avoid being swept by Warriors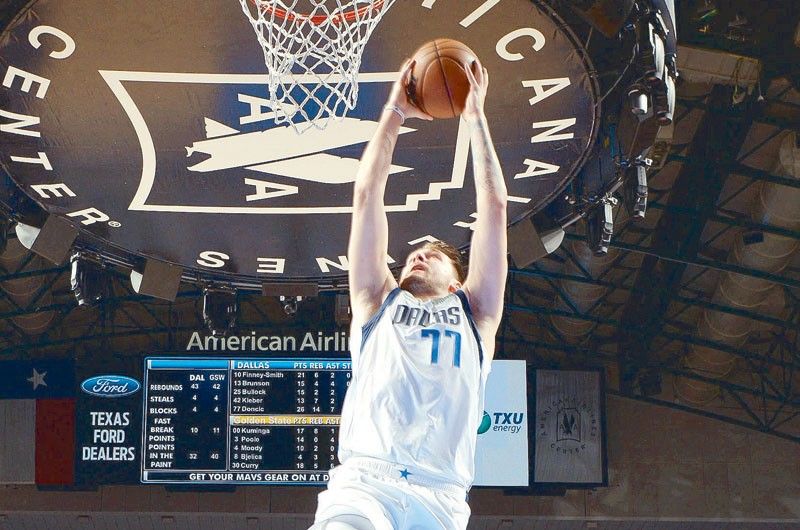 DALLAS – Luka Doncic scored 30 points as the Dallas Mavericks defeated the Golden State Warriors, 119-109, to keep their NBA Western Conference finals series alive on Tuesday.
The Mavericks, needing a victory to avoid a clean sweep, delivered a revived offensive performance to ensure a game five in San Francisco on Thursday.
No team in the 75-year history of the NBA has ever come back from 3-0 deficit to win a best-of-seven playoff series.
But after Tuesday's performance, the Mavericks have at least a lifeline to cling to as the series heads back to California with the Warriors needing just one win from three remaining games to advance to the NBA Finals.
Doncic praised the defensive performance of his team-mates after a display which restricted Golden State's leading scorer – Stephen Curry – to just 20 points.
"Our defense was amazing today," said Doncic, who finished with 14 rebounds and nine assists. "That's how we've got to play, when we play like this we're a dangerous team."
Asked if he felt the Mavs could still salvage a series victory, Doncic replied: "You never know. We're going to stick together. It's going to be tough, we know that but we have to stay together."
The Mavs by contrast drained 11-of-23 from beyond the arc in the first half for a 62-47 half-time lead.
The start of the second half was delayed by around 20 minutes after what appeared to be a leak from the arena roof allowed puddles of water to gather at one end of the court.
But any idea that the delay would allow the Warriors to regroup quickly evaporated as the Mavericks continued to rain in buckets.