Rookie/MVP feat for Abando, crown for Knights?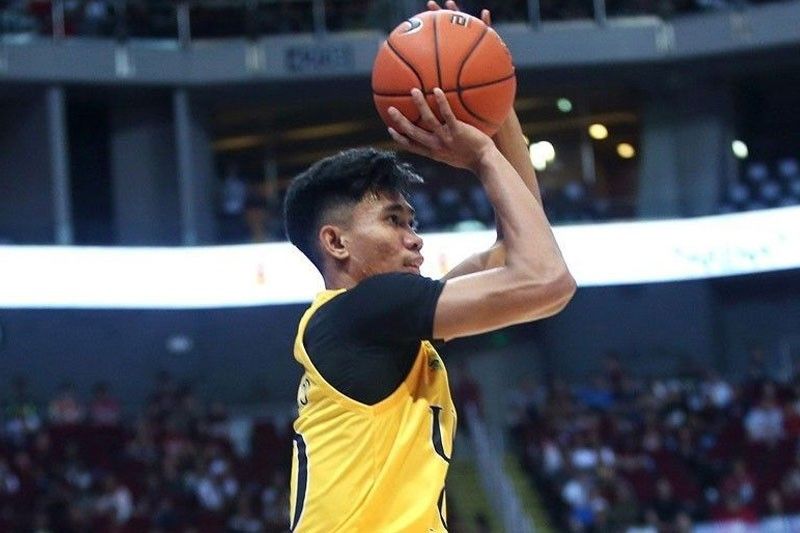 MANILA, Philippines — Rhenz Abando of Letran could bag the Rookie of the Year and the MVP awards, and the NCAA Season 97 basketball title today.
But with and without the rare individual feat for Abando, the Knights are only expected to go all out in chase of the clincher for a title repeat in the NCAA Finals versus the Mapua Cardinals.
And fully recovered from an ankle sprain or not, Abando is tipped to play his part in their mission to make a follow-up on their 68-63 win in the series opener last week.
"He's close to healing," said Letran athletic moderator Fr. Vic Calvo, OP, of Abando.
Whether the University of Santo Tomas transferee plays or not, Abando is expected to receive the MVP plum after averaging 15.73 points, 6.36 rebounds, 1.73 assists and 1.27 blocks a game.
Add the Rookie trophy too as the NCAA bestows this honor to a league first-timer regardless if he had played in other college leagues already.
And if the stars align, the Knights could be winning a 19th NCAA championship overall via a sweep.
If ever, it would be the first since San Beda achieved the same feat 12 years ago with an 18-0 perfect card.
Brent Paraiso, who also came from UST minus the Abando hype, should be another player to watch.
Mapua though isn't a team that gives up easily as it has shown in its amazing run going to the finals.
The Cardinals, playing their first finals in 31 seasons, have actually shown they could stare the Knights eye to eye.
They barely lost the series opener, beaten at endgame by the no-quit Letran side led by Paraiso. and was on the verge of stunning the latter after Abando tweaked an ankle.
They just had no answer to Paraiso.
Expect also a highly physical game similar to Game One when the two teams were assessed a total of four technical fouls including one from Letran coach Bonnie Tan and two flagrant fouls on Mapua's Jasper Selanga that led to his ejection.
Mapua is expected to throw in everything even the kitchen sink to level the count at one game apiece and force a decider slated next week at the MOA Arena in Pasay City.