World champ Yulo leaps to 4th SEA Games gold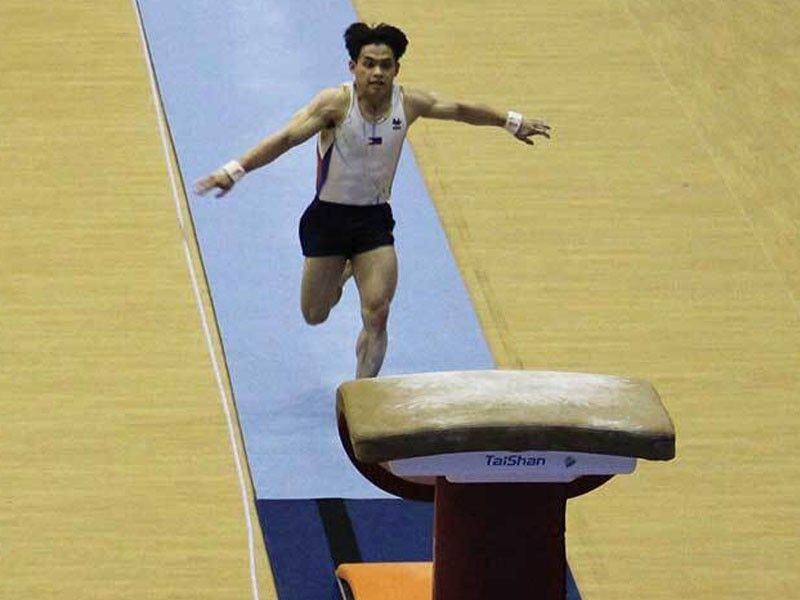 HANOI – Reigning vault world champion Carlos Yulo brandished his dominance in the 31st Southeast Asian Games with a landslide victory in the meet's vault competition at Quan Ngua Sports Palace here on Monday.
Yulo asserted his skill with a runaway victory over his competitiors for his fourth gold medal of the biennial meet.
He scored an average of 14.700 on his two vaults as the last performer to strike gold.
Coming in second was Thailand's Tikumporn Surintornta with an average of 14.250.
The Thai gymnast crashed what could have been a 1-2 finish for Team Philippines.
Yulo's teammate Juancho Besana took third place for a bronze medal.
Besana scored an average of 14.017 in his two vaults.
Meanwhile, Yulo has two more chances later today to add even more golds with campaigns in parallel bars and horizontal bar.