Golds expected in triathlon, duathlon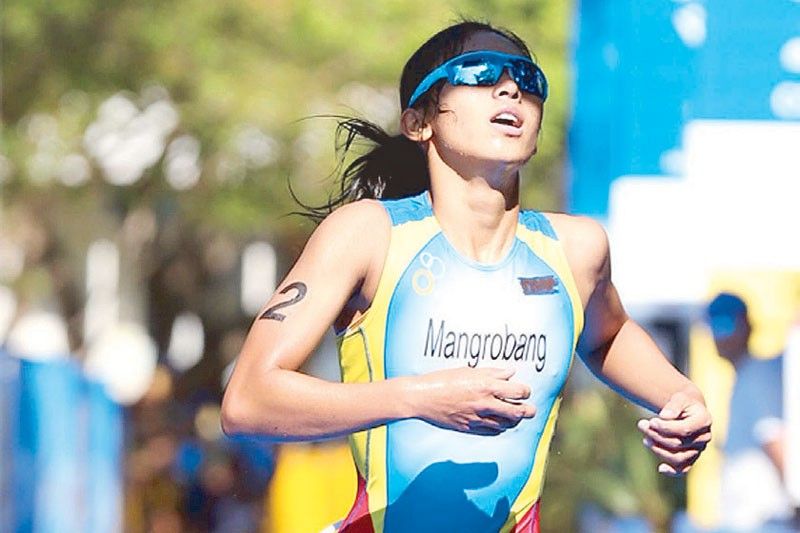 HANOI – Hopes are high for Team Philippines in triathlon and duathlon with officials led by Tom Carrasco looking at a minimum of two and a maximum of four gold medals.
Kim Mangrobang is here as the reigning SEA Games champion in women's triathlon and will also compete in duathlon.
If she performs well and gets lucky at the same time, Mangrobang can go home with two medals hanging from her neck. Raven Faith Alcoseba will also compete in Saturday's 1.5km-swim, 40km-bike and 10km-run event.
"Kaya natin 'yan," said Carrasco, the triathlon chief.
Andre Kim Remolino, the 22-year-old gem from Cebu, is eyeing the gold in men's triathlon along with Fil-Spanish Fernando Tan Caseres while 2019 champion John "Rambo" Chicano has stepped aside and will race in Sunday's duathlon (run-bike-run) along with Raymund Torio.
Remolino is out to improve on his silver medal finish in 2019.
"Our goal is to help each other and the priority is to retain the gold and silver medal. It doesn't matter if I settle for silver again as long as the Philippines keeps the gold," he said.
Mangrobang will race side-by-side with Alex Ganzon in duathlon at Sunset Bay in Tuan Chau, a schist island which is a three-hour drive from the capital of Hanoi.
"It's going to be the same finish – 1 and 2 or gold and silver," said Team Philippines coach George Vilog.