Uy cards 74, trails by 4 in WAPT golf debut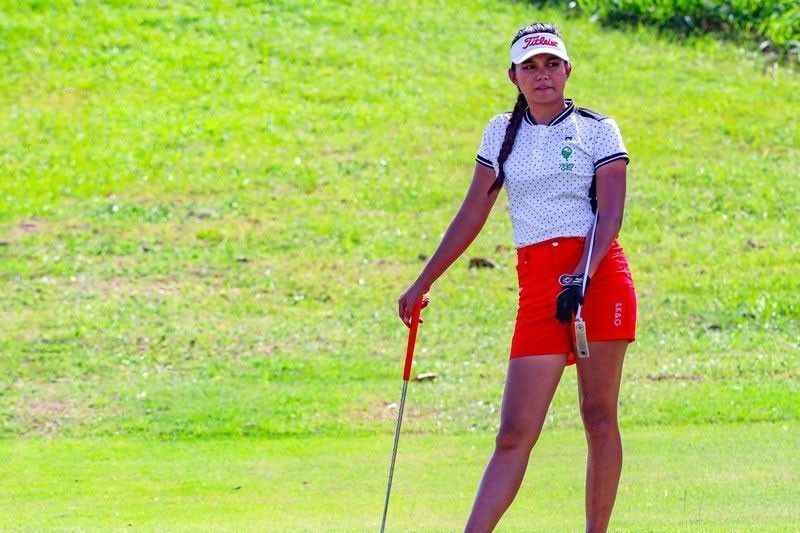 MANILA, Philippines – Daniella Uy blew a fine frontside start with a wobbly finish, ending up with a two-over 74 to trail American Elise Bradley and Aussie Julianne Alvarez by four at the start of the Mountain Ranch Championship in Fairfield Bay, Arizona Tuesday (Wednesday, Manila time).
The Filipina shotmaker shot two birdies against a bogey in her Women's All Pro Tour debut but the former Junior World champion wavered at the backside of the Mountain Ranch Golf Club course, fumbling with a double-bogey on No. 12 and yielding another stroke on the 17th for a 35-39 and a share of 16th place with four others.
She stood four strokes adrift of Bradley and Alvarez, who matched 70s in tough conditions at the tight, rolling tree-lined layout for a two-shot lead over six others, including Japanese Karen Miyamoto and Munchin Keh, also of Australia.
Bradley banked on a three-birdie, one-bogey card at the front to turn in a 34-36 while Alvarez snapped a two-birdie, two-bogey game with three birdies against a bogey in the last nine holes for a 36-34.
Uy, who scored a breakthrough on the Ladies Philippine Golf Tour at Riviera-Langer last year, has shifted her focus on overseas campaign as she gears up for a crack at the Epson Tour and eventually the LPGA.
A veteran of the LPGA Tour of Taiwan, Uy tied for fifth in this year's Ladies Philippine Golf Tour kickoff leg at Luisita, placed sixth at Hallow Ridge then finished third in the recent ICTSI Caliraya Springs Championship.
She and Team ICTSI's Abby Arevalo are also set to see action in next week's Arkansas Open, which Pauline del Rosario ruled last year that paved the way for her entry into the Epson Tour, the farm league of the LPGA.