Genshin Impact latest update has playable character voiced by Fil-Am
February 6, 2022 | 11:23am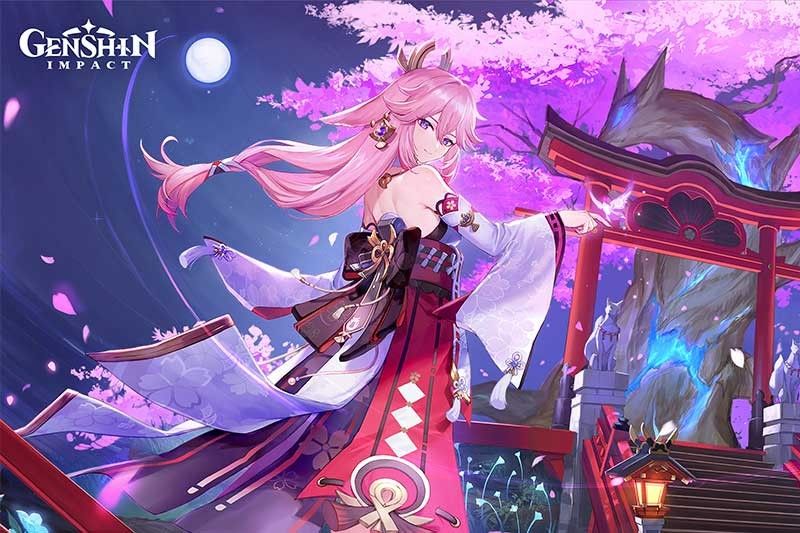 MANILA, Philippines — Genshin Impact's upcoming 2.5 update has fans excited with a new playable character, the head shrine maiden of the Grand Narukami Shrine, Yae Miko.
Yae Miko is an upcoming five-star Electro Catalyst user that is sure to help travelers along their exploration of Teyvat.
Along with the character's release is a dedicated Story Quest that helps explore more of the game's lore.
A bonus to Filipino fans, Yae Miko's English voice actress is Filipino American Ratana Therakulsathit or known simply as Ratana.
Ratana has voiced multiple characters from Young Basilio, Young Crispin, Young Miranda, and Dr. Petra Gallaga in the Trese English dub, to other video games characters such as Leonie in Fire Emblem and Cebuano superhero Wave in Marvel Super War.
Ratana will be the third Filipino-American voice talent to give life to a playable character after Anne Yatco who voices the Raiden Shogun and Christian Banas who voices Thoma.
Though there will only be one new character in the game's 2.5 update, multiple new events are sure to keep the fans excited.
The event "Three Realms Gateway Offering" will have players explore more the mysterious island of Enkanomiya which featured in a past update while the "Divine Ingenuity" event will give players the chance to create their own Domains (obstacle courses) and have other players try it out.
Other updates include an in-game drinking event that lets players mix drinks and interact with characters, a tag-team event that lets players use characters not yet part of their party, and the return of the "Overflowing Mastery" event that aids players in levelling-up their characters.
Genshin Impact's Version 2.5 Update entitled "When the Sakura Bloom," will drop on February 15.