Weightlifting scratched from AIMAG
September 24, 2021 | 12:00am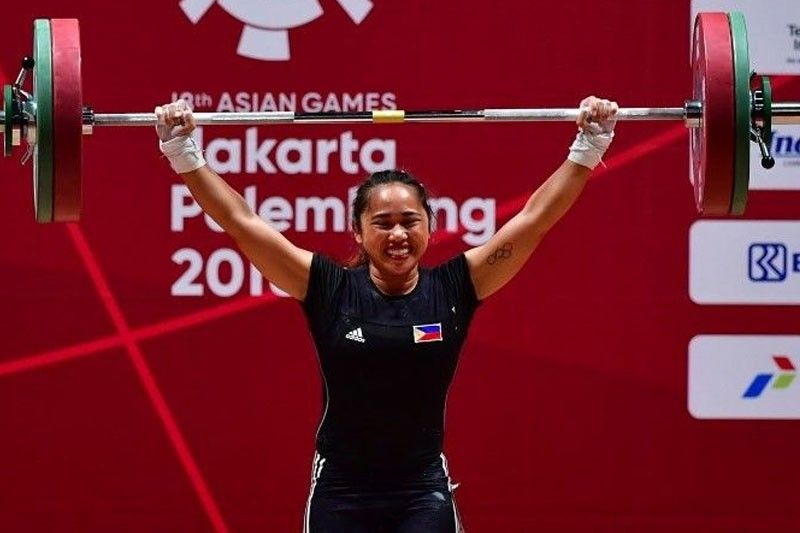 MANILA, Philippines — The Philippines will try to surpass, if not duplicate, its previous two-gold medal performance when the Asian Indoor and Martial Arts Games (AIMAG) is held March 10-22 next year in Bangkok and Chonburi, Thailand minus Tokyo Olympics gold medalist Hidilyn Diaz.
Diaz would have bannered the Filipinos in the quadrennial event, which was reset from this year to next due to the COVID-19 pandemic. However, weightlifting was removed from the AIMAG calendar with Diaz still fresh from her historic gold-medal feat in the Tokyo Olympics.
Philippine Olympic Committee (POC) president Abraham Tolentino and Samahang Weightlifting ng Pilipinas (SWP) president Monico Puentevella confirmed the news.
"They're banned by the IWF (International Weightlifting Federation) to enter in international competitions," said Puentevella referring to Thailand.
Weightlifting is facing serious scrutiny from the International Olympic Committee due to allegations of corruption, bribery and doping within the sport, and may even be scrapped from the calendar of the 2024 Paris Olympics.
AIMAG would have set the stage for a rematch between Diaz and Chinese Liao Qiuyun, who won the gold in the event's last edition five years ago in Ashgabat, Turkmenistan.
But it was not meant to be.
"Meron naman Asian Games," said Tolentino, referring to the quadrennial event slated Sept. 10-25 in Hangzhou, China.
A total of 31 sports including two demo events are calendared in the Bangkok-Chonburi tilt including ju-jitsu where the country snared a couple of gold medals courtesy of Margarita Ochoa and Annie Ramirez.
Tolentino said dancesport, kickboxing and Esports, where the country is traditionally strong, have been added to make up for the absence of weightlifting.