Biado hails supporters after huge victory
September 21, 2021 | 12:00am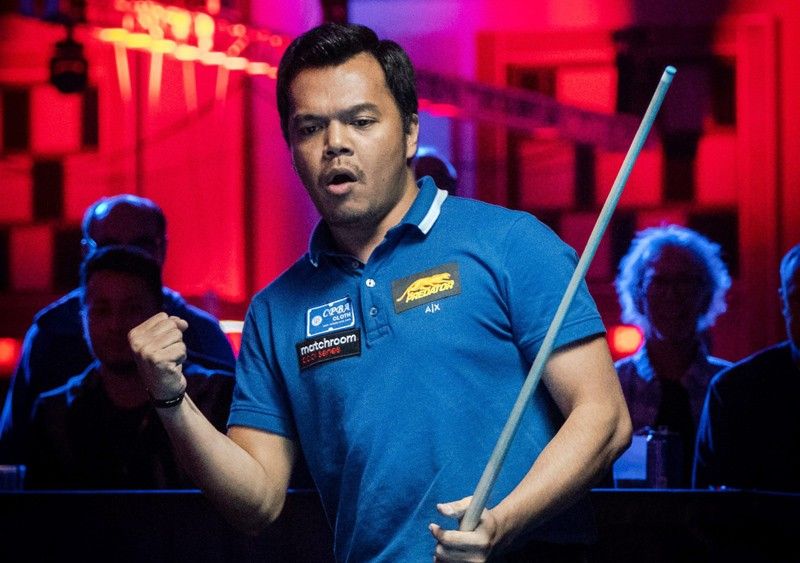 MANILA, Philippines — Newly-crowned US Open Pool champion Carlo Biado yesterday expressed gratitude to supporters of billiards in the country despite the challenges brought about by the pandemic.
"I am really grateful to my wife and family, my sponsors and all of the Filipinos who continue to support me and other pool players of our country," he said after the victory in Atlantic City, New Jersey last Sunday.
It was the first time since 1994 that a Filipino raised the US Open trophy after the legendary Efren "Bata" Reyes.
Biado, a two-time gold medalist in the SEA Games and winner in the 2017 World Games, thanked organizers of local billiards tournaments and perennial supporters of pool players, including Quezon City Mayor Joy Belmonte, who continues to stage tournaments to discover young talents.
"Thank you to all of you that even during the pandemic you're still supporting our sport," said Biado, who vowed to continue representing the Philippines in international competitions.
After holding the inaugural Joy Belmonte Inter-Barangay Amateur 10-Ball Open Billiard Tournament last year, the city mayor spearheaded the Quezon City 10-Ball Open Tourney last June.
Last July, the Saksi Speed Pool Challenge was also staged by the City Tourism Department where Quezon City was crowned "Billiard Capital of the World."
The city has provided venues for pool masters to showcase their talents during various events such as professional exhibition games where Biado won in a trilogy against Lee Van Corteza.
Biado said Belmonte's initiatives inspires pool players to believe that their sport will continue to strive with the discovery of fresh talents who will inherit their titles as champions in international competitions.
The Billiards Managers and Players Association of the Philippines (BMPAP), organizer of the Mayor Joy Belmonte Amateur Cup, lauded Biado for bringing the Philippines back in the world billiards map.
BMPAP president Perry Mariano believes that more young talents will come out in amateur tournaments and follow the footsteps of Biado.