Back to zero for EJ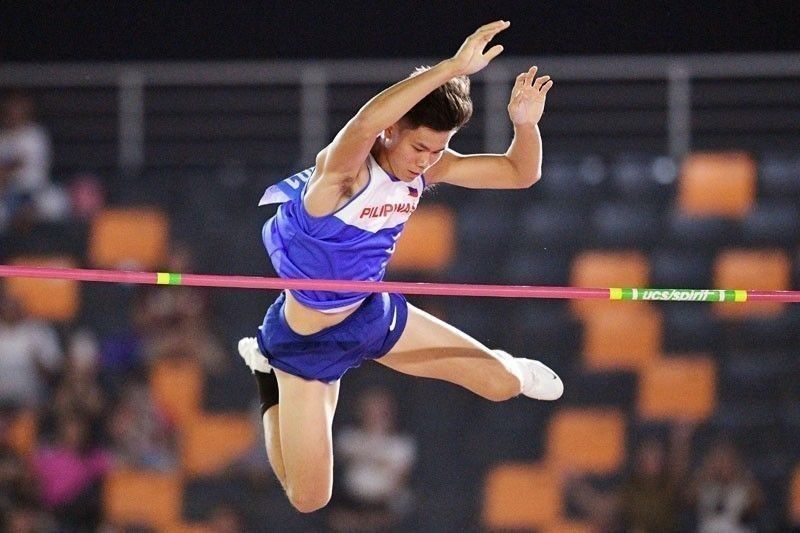 TOKYO – EJ Obiena vowed to make up for his disappointing finish in qualifying for the Olympic pole vault final at the Japan National Stadium tomorrow. He struggled in placing 10th among 29 starters, clearing 5.75 on the third attempt of his last assault after his foot dislodged the bar in his first try and he aborted takeoff in his second. The initial cut for the final was 12 but with three vaulters tied for the last spot, organizers expanded the qualifying cast to 14.
Obiena got off to a hot start, clearing the bar flawlessly at 5.5 and 5.65. Then, it took three attempts before joining 10 others who soared over 5.75. World No. 11 Bo Baehre of Germany and world No. 5 Chris Nilsen of the US topped the ladder with only one jump each to clear 5.5, 5.65 and 5.75. Obiena was visibly distraught but his father Emerson said it will be a different story tomorrow. The moment of truth is in the final, not in the qualifying.
"No excuses but it was difficult to spot the marks that EJ put on the ground so we could evaluate his jumps and suggest adjustments for the next run," said Emerson. "Sabay ang competition sa both qualifying groups kaya side by side lahat sila. Obstructed ang view namin sa marks at mahirap to identify kung ano ang kay EJ kasi pare-parehong kulay sila. 'Di rin familiar ang mga vaulters sa ground kasi first time nila mag-jump sa stadium." Emerson said it becomes more and more critical to spot the marks when a vaulter attempts a height more than once and has to adjust his approach and takeoff. Obiena's Ukrainian coach Vitaly Petrov was at the sidelines with Emerson who doubles as his assistant.
"Erase na yung nangyari sa qualifying, back to zero, start from scratch," said Emerson. "Relieved ako noong nasukat na ni EJ at more relaxed na siya sa last jump. Pag-uusapan nila ni coach Vitaly how high ang kaniyang first jump sa final. Depende 'yan kay EJ. Si coach Vitaly is a big factor, very experienced and very strict. Crucial ang first jump. Lahat sila capable of winning a medal kaya dapat mauna si EJ." Obiena took a rest yesterday and will do light training without jumping, called a "shake-out," today to get ready for tomorrow.