Obiena good to go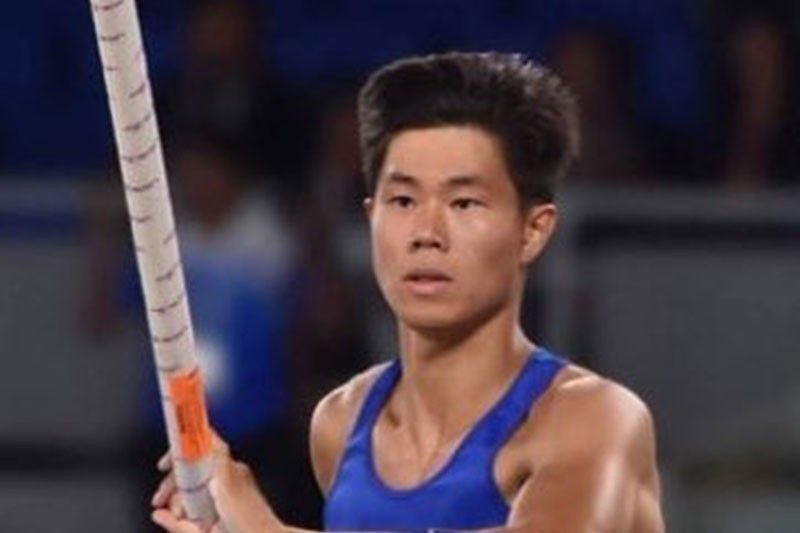 TOKYO – EJ Obiena heaved a sigh of relief when he found out the poles that the Philippine Athletics Track and Field Association (PATAFA) had ordered from a manufacturer in Minden, Nevada were safely delivered here in time for his use in the Olympic preliminaries of pole vault at the Japan National Stadium this morning.
Obiena arrived from his Italy camp last week with six poles from what he called a "broken" set of old and new batches. About a month back, the Nevada supplier sent a set of 12 poles to Italy but a few were damaged. PATAFA secretary-general Terry Capistrano made sure a fresh batch would be available when Obiena flew in. It's not easy to ship the poles which are conformed to a vaulter's specifications. They're made of fiberglass or carbon fiber, usually 17 feet long. Obiena has at least a dozen poles to choose from when he jumps today and on Tuesday if he makes it to the final.
The first thing Obiena talked about with his father Emerson when they were reunited after 1 1/2 years of separation was the delivery of the poles. Obiena was in Manila for the SEA Games in 2019 then returned to camp in Italy, where he has lived for nearly three years, shortly after claiming the gold medal and hasn't since been home.
"We know how important the poles are so we made sure they arrived in Tokyo before EJ got in," said Capistrano. "It'll be a tough competition even with (Sam) Kendricks out. Anyone is capable of a podium finish." Kendricks, one of only 21 vaulters in the world to jump at least six meters, tested positive for COVID-19 the other day and is off the start list. Also struck out was Argentina's German Chiaravigho. Kendricks was the oddsmakers' choice to bag the silver.
Obiena said he's good to go. "I feel fine, healthy and good," he said. "I did a shakeout (yesterday), I did eight jumps last Tuesday and some training without jumping for 1 1/2 hours the next day then took a rest. The hard task of bringing the poles in is done. I expect conditions to be the same as anywhere I've competed. Wind won't be a factor." Asked about his progress in the world standings from No. 10 to No. 6, Obiena smiled and said he thought it would be higher. In the run-up to the Olympics, Obiena has consistently podiumed while competing against the world's best around Europe.
From the Olympics, Obiena will head back to camp in Italy to finish the outdoor season. There's also his German girlfriend Caroline, a triple jumper, waiting. Obiena's Olympic team is made up of his Ukrainian coach Vitaly Petrov, his father as assistant coach, physiotherapist Nico Viscusi and osteopath Antonio Guglietta. It's the first Olympics for Viscusi who has worked with Obiena since 2017 and the third for Guglietta.