Japan-bound Gomez de Liano brothers bid college coach Perasol goodbye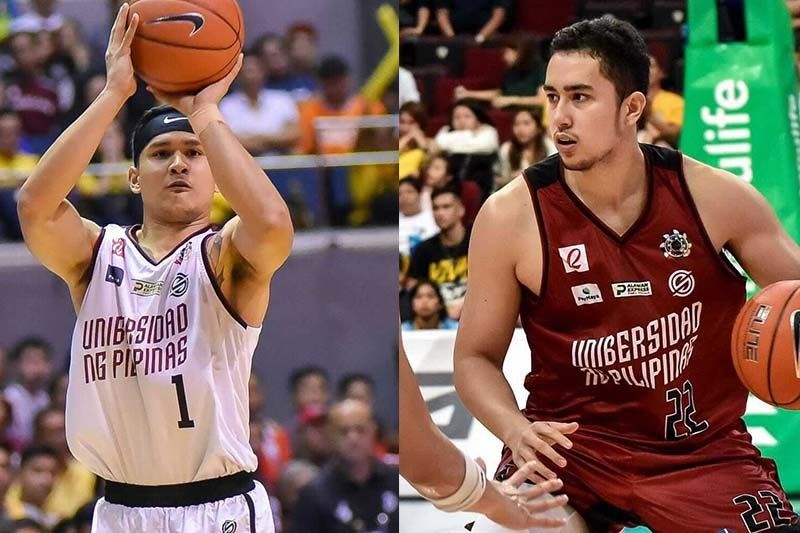 MANILA, Philippines – It was made official on Thursday that Bo Perasol has stepped down as head coach of the UP Fighting Maroons.
Among the players who reacted to Perasol's exit were his Japan-bound wards Juan and Javi Gomez de Liano.
Juan and Javi, both products of the UP Integrated School, played all their seasons in the UAAP under the tutelage of Perasol.
Japan-bound Juan and Javi Gomez de Liaño share their farewell messages to coach Bo Perasol after the latter announced his resignation as head coach of the UP MBT

Both brothers played all their years with the Maroons under Perasol | @StarSportsHub @PhilstarNews #UPFight pic.twitter.com/6OR80sROSJ

— Luisa Morales (@mluisamorales_) July 15, 2021
"Thank you for the 4 amazing years coach [Bo Perasol]," wrote the older Gomez de Liano, who was a rookie in Perasol's first year at the helm.
"Thru ups and downs, we got each other's back. Blessed to have a mentor on and off the court #Bolieve," he continued.
Juan, who played under Perasol for three years, echoed his older brother's sentiments.
"T'was an amazing ride coach [Bo Perasol]. Appreciate you #Bolieve," wrote Juan.
Juan and Javi are among the stars to come out of Perasol's program in UP where he improved the team's standing every season — even ending UP's Final Four and Finals appearance drought in UAAP Season 81.
He led them back to the Final Four in UAAP Season 82 but the Maroons fell short of the finals.
While the future remains unclear for Perasol, Japan is the next stop for both Juan and Javi, who will see action in the Japan B. League.
Juan, who was first to announce his signing, will play for B. League Division II team Earthfriends Tokyo Z.
Javi, meanwhile, will play for the Ibaraki Robots in Division I.