Pacquiao wards off lawsuit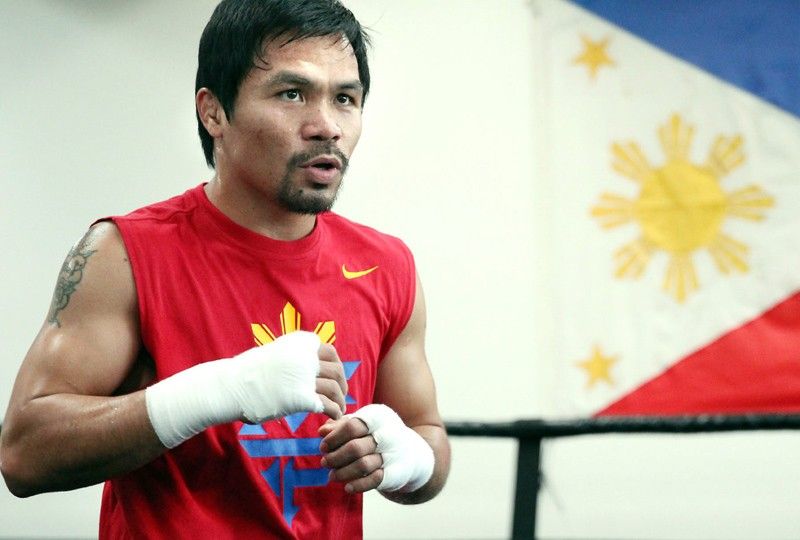 MANILA, Philippines — Sen. Manny Pacquiao said his much-awaited fight against WBC/IBF welterweight champion Errol Spence in Las Vegas, Nevada on Aug. 21 will push through despite a lawsuit filed by a sports management company against him for alleged breach of contract.
Pacquiao described the suit filed by Paradigm Sports Management as having "no merit."
"Sadly, this frivolous lawsuit intends to distract my preparations for a historic fight. But it does not bother me a bit," the fighting senator said.
He said his lawyers "are on top of this lawsuit and are ready to file counter charges against Paradigm Sports."
A statement issued by Pacquiao's office said he is undergoing intense training for the fight against Spence in his home in General Santos City and is determined to be in top shape for the bout.
Pacquiao's legal counsel in the US, Kinsella Welzman Iser Kump LLP, said the complaint filed by Paradigm Sports in California state court "is a frivolous effort to interfere with Manny Pacquio's upcoming megafight and it can and will fail for numerous reasons."
"Moreover had Pacquiao known that Paradigm Sports appears to have had no intention of fulfilling its contractual agreements he never would have entered into any relationship with them," the law office said in a statement issued by the senator's office.
"Should this matter actually proceed beyond Friday's filing in a court of law, Mr. Pacquiao will vigorously defend his action, assert his own claims against Paradigm Sports and seek to recover his attorney's fees as well," the US lawyers said.