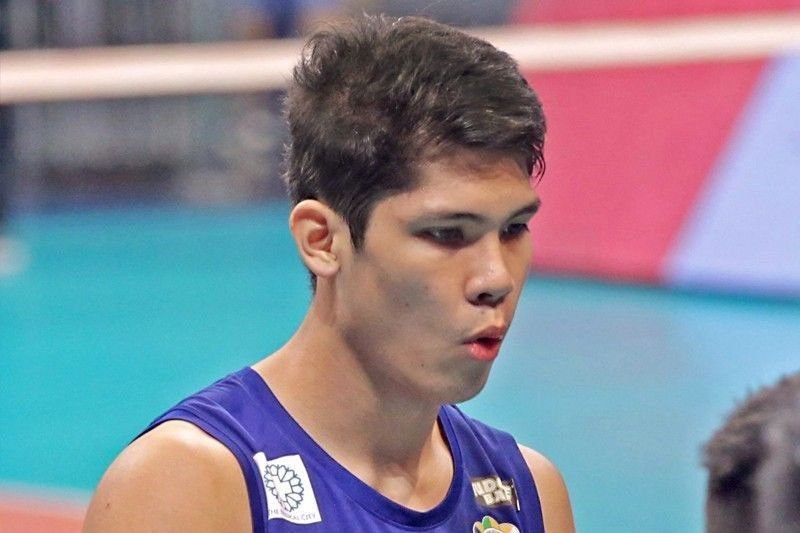 Espejo set for Japan V. League return
MANILA, Philippines — Japan is becoming a top destination for Filipino athletes, either in basketball or volleyball, as power spiker Marck Espejo is set to return to the Japan V. League this year.
The Philippine men's volleyball team ace and former Ateneo stalwart will play for FC Tokyo as announced by the Cignal HD Spikers, his mother club in the Spikers' Turf.
It will be Espejo's second Japan stint after a debut with Oita Miyoshi in 2018. Overall, it's the fourth overseas pro club for the five-time UAAP MVP after journeys with Bani Jamra in Bahrain and Visakha in Thailand.
Bryan Bagunas (Oita Miyoshi) and Jaja Santiago (Ageo Medics) are the other national volleyball team veterans hoisting the Philippine flag in the Land of the Rising Sun.
Espejo and Bagunas will banner the men's volleyball team while Santiago will headline the women's roster for the 31st Southeast Asian Games in Hanoi, Vietnam.
Basketball standout Juan Gomez de Liaño from Gilas Pilipinas and UP will also bring his act to Japan after signing with the B. League Division II team Earthfriends Tokyo Z.
Gomez de Liaño joined Ateneo product Thirdy Ravena, who became the first Filipino import in Japan for San-en NeoPhoenix last year before signing a multi-year extension deal last month.