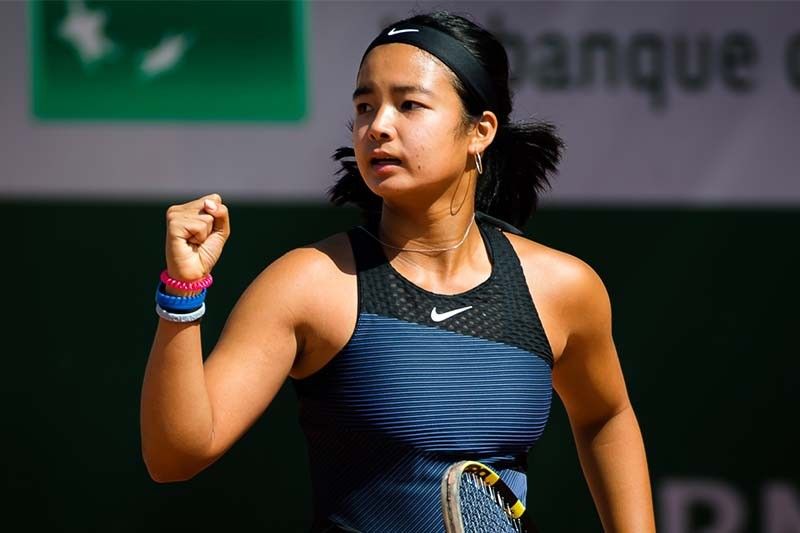 Alex Eala in the 2021 French Open
Courtesy of Mike Eala
Eala, Selekhmeteva advance to French Open Girls' Doubles semis
MANILA, Philippines — Alex Eala and Oksana Selekhmeteva are through to the semifinals of the French Open Girls' Doubles in Paris.
But not before fending off a tough challenge from fifth-seeded Petra Marcinko and Natalia Szabanin in the quarterfinals on Thursday, 7-6(7), 7-6(5).
Eala and the Russian tennister are seeded first in the tournament and have since ruled their matchups via straight sets.
However, Marcinko and Szabnin proved to be a thorn on their side as they needed to fight off comeback efforts in both the first and second sets to come away with the win.
Eala and Selekhmeteva gained sizeable 5-2 and 4-1 leads in the first and second sets, respectively, but their opponents always found their way back to knot up the set.
Marcinko and Szabanin even had a set point, and also took a 6-5 lead to try to force the third set tie break.
But Eala and Selekhmeteva broke their opponents' serve in the crucial 12th game of the second set to swing momentum back to their side.
Eala thus continues her search for her second Grand Slam Girls' Doubles title.
She first won in the 2020 Australian Open Girls' Doubles with Indon tennister Priska Nugroho.