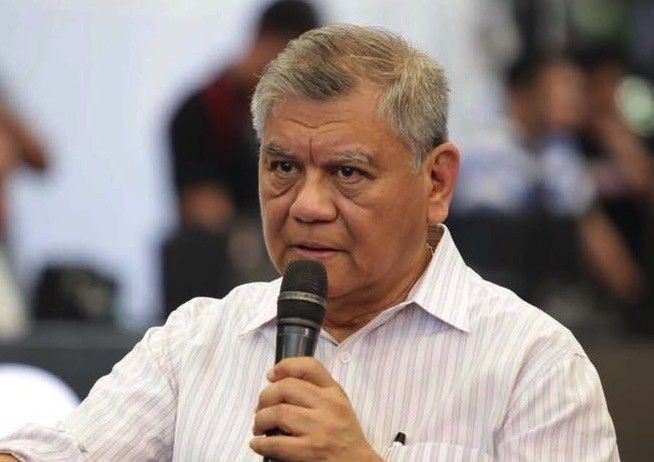 SBP executive director Sonny Barrios
SBP Photo
Safety assured in Clark bubble
FIBA Medical Commission member Dr. Jose Raul (George) Canlas yesterday assured that safety and health protocols will be strictly imposed during the FIBA Asia Cup third qualifying window involving nine teams, including the Philippines, in an IATF-approved bubble at Clark on June 16-20.
Although the eight visiting national teams will not be subjected to undergo the 14-day quarantine required for arriving travelers, they're coming from a bubble set-up in their country. The bubble-to-bubble system was cleared by IATF after it was proposed by SBP executive director Sonny Barrios.
Canlas, a renowned orthopedic surgeon who is a member of the 12-man FIBA Medical Commission headed by Dr. Peter Harcourt of Australia, said FIBA protocols will be in place at Clark. Each team delegation will be allowed to bring in 25 persons, including players, in the bubble. Those entering the bubble must be tested for COVID-19 thrice before leaving their country and once upon arrival. Another will be conducted during the tournament and a final test is scheduled before leaving. Nothing will be spared in making sure the bubble is protected and uncompromised. Canlas himself has been designated by FIBA as compliance officer and supervisory doctor.
Canlas is the only FIBA doctor assigned to the tournament. The Local Organizing Committee (LOC) will be backed up by a medical team headed by Dr. Randolph Molo in coordination with Clark Development Corp. Health and Sanitation Division manager Dr. Menchie Dobles. There will also be a COVID-19 oversight committee with an LOC biosecurity compliance officer.
"Tests will be minus 12, 7 and two days," said Canlas, referring to the countdown before the teams leave their country. "There will be a test upon checking in at the hotel and isolation until negative results come in. We will do serology tests if the subject had COVID-19 in the last 90 days before entering because the RT-PCR tests would be useless in the possibility of false positives and if fully vaccinated so just the PCR 48 hours before and on entry. There will be one test on Day 5 and another before leaving if the team needs one for entry back to their country. Teams will be in the bubble for about seven days. Serology tests, presence of anti-bodies and vaccine status are considered for further PCR testing."
Canlas said each team will quarantine for 14 days before leaving for the Philippines. "Studies have shown that with precautions, there is minimal exposure in the plane," he explained. "They're all from Asian countries so flights are only a few hours. There will be two tests in the bubble. All told, it minimizes the possibility of being infectious and they would be fully vaccinated." The eight visiting national teams are from South Korea, Indonesia, Thailand, China, Chinese-Taipei, Japan, Guam and Hong Kong. Canlas will be in Tokyo as the FIBA doctor for the Olympic basketball games.