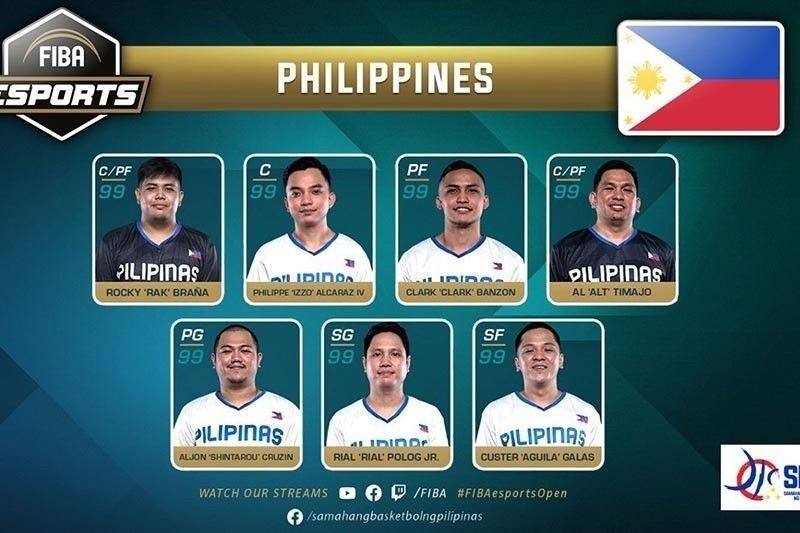 The E-Gilas Pilipinas lineup in the FIBA Esports Open 2020
Twitter/SBP
E-Gilas reaches finals of FIBA event
MANILA, Philippines — E-Gilas Pilipinas swept Mongolia last night and moved closer to a successful title redemption after booking a finals ticket in the Southeast Asian Conference of the FIBA Esports Open III.
The unbeaten Nationals, who dominated the group preliminaries, trounced the Mongolians in the best-of-three semifinals, 95-35 and 64-58, for their third finals stint in as many editions of the booming virtual FIBA tourney.
Ace guard Aljon "Shintarou" Cruzin normed 36.0 points and eight triples in two games for E-Gilas, which will shoot for the championship today against the winner between Indonesia and Vietnam.
E-Gilas' dominant show in the semis mirrored its resounding victories Friday night against Vietnam and Maldives to complete a Group 1 sweep by a combined winning margin of 132 points.
The Philippine team clobbered Vietnam, 78-40, then scored a whopping 124-30 victory over Maldives behind the 54-point eruption of Cruzin built on 13 triples and 14 assists.
E-Gilas won the inaugural FIBA Esports Open in June last year but fell short of back-to-back titles after bowing to Australia in the finals of the second edition.